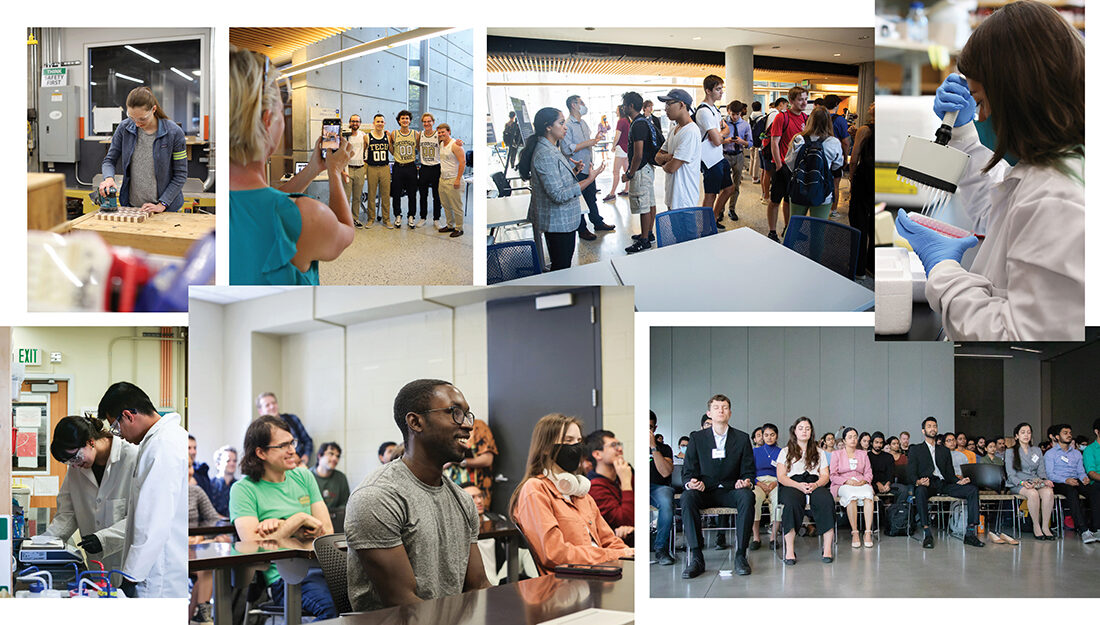 New Program — Woodruff Strong — to Strengthen Student Support
November 29, 2022
By Ashley Ritchie
There are many barriers to student success in higher education. They range from unmet financial need to inadequate student support to academic-related stress and more. The George W. Woodruff School of Mechanical Engineering and Devesh Ranjan, Eugene C. Gwaltney, Jr. School Chair and professor, are determined to remove these obstacles through a new program that focuses on student well-being and building a stronger community within the School.
Woodruff Strong will serve as one of the School's top priorities during the comprehensive campaign, Transforming Tomorrow: The Campaign for Georgia Tech.
Over the next five years, the program seeks to raise $30 million for scholarships and fellowships, academic support services, and health and wellness resources.
Since becoming Chair this past January, Ranjan has been focused on meeting the needs of Woodruff School students. His goal is to ensure mechanical engineering and nuclear and radiological engineering students have access to a remarkable education as well as opportunities and resources outside of the classroom that will prepare them for their future careers and help them succeed.
"By partnering with alumni, parents, friends, corporations, and foundations, we can transform students' lives and in turn, empower them to create a better future for our community — locally, nationally, and globally," said Ranjan.
Woodruff Strong will strengthen the School's commitment to supporting students across three key areas:
Access: The School will expand access to one of the top mechanical engineering and nuclear and radiological engineering programs in the nation by increasing the number of need-based and merit-based scholarships and fellowships awarded annually, in particular for first-generation, underrepresented minority, and women students.
Success: The School will enhance student success by increasing academic support services, developing cohort, alumni, and corporate mentorship programs, and hosting career and culture-building activities.
Academic Well-Being: The School will improve academic well-being by increasing health and wellness resources, in partnership with the vice president for Student Engagement and Well-being, such as 24/7 online counseling services, hosting mental health awareness events, and offering mindfulness programming.
"With such a large undergraduate and graduate student population – larger than most colleges of engineering – a focus on these important needs of Woodruff School students is timely," said Professor Emeritus Raymond P. Vito.
Vito, who is also passionate about helping Georgia Tech students succeed, was one of the founders of the Georgia Tech InVenture Prize and has been pivotal in the creation, development, evolution, and delivery of the CREATE-X program.
"Through Woodruff Strong, we will not only help our students be successful at Georgia Tech but also in their careers," he added.

Philanthropy and the Power to Transform
Woodruff Strong builds on the School's existing initiatives to support students.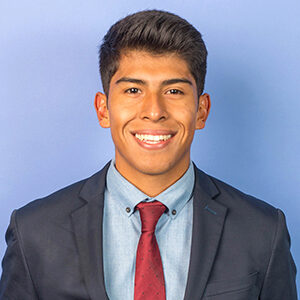 Mechanical engineering graduate student Jairo Y. Maldonado-Contreras is a member of the first class of students to receive the Woodruff School First-Generation Fellowship. The fellowship, made possible through a partnership with Shell, awards $2,500 to first-generation graduate students who demonstrate excellence in academics, factoring in research and external recognition.
"As a recipient of the Woodruff School First-Generation Fellowship, I feel empowered to achieve my goals while embracing my status as a first-generation student," said Maldonado-Contreras.
Maldonado-Contreras is a member of the Exoskeleton and Prosthetic Intelligent Controls (EPIC) Lab, led by Associate Professor Aaron Young. His research focuses on developing intention recognition algorithms that allow lower-limb robotic prostheses to execute the intended movements of users across a variety of environments – ramps, stairs, and level ground. After completing graduate school, he plans to become a professor.
"I enjoy teaching and would like to have a positive impact on the lives of students. Also, the idea of having my own research laboratory is exciting," he said.
Another group that supports students is the Mechanical Engineering Grad Student Mental Health Committee. It was initially formed as an ad hoc committee during the 2019 fall semester as a way to improve the culture around mental health among graduate students. In three years, the group has worked to implement initiatives, improve policies, and initiate dialogue to ensure Woodruff School students can succeed without compromising their mental health and well-being.
Studies have shown that poor mental health is linked to poor academic performance – resulting in low test scores, poor attendance, and a greater chance of withdrawing from college.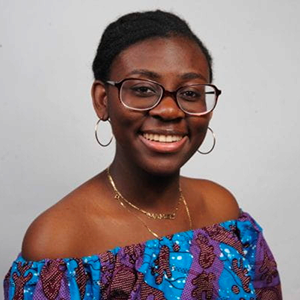 "Creating an inclusive academic environment requires providing for the needs of those who are most vulnerable in our community. Some students may not be in a vulnerable place today, but that does not mean they won't face a circumstance in which they become vulnerable in the future," said Bettina Arkhurst, a member of the Mechanical Engineering Grad Student Mental Health Committee.
"Support would let students know that even if things in life go wrong, the Woodruff School won't let them slip through the cracks – they are seen, cared for, and can access help, financial and otherwise when they need it most."
As an example of potential support, Arkhurst points to funding that would facilitate systemic support for students who may be facing toxic work environments, a mental health crisis, or other difficult life events, including the loss of a loved one or having to support a family member in need.

"Supporting students in this way would be a game-changer," she said.

Off to a Strong Start
Woodruff Strong's fundraising initiative is already off to a strong start. Since the beginning of the 2022-23 academic year, the Woodruff School has been rolling out pieces of the program with great momentum.
In August, the School announced Women of Woodruff (WoW), an organization made up of College of Engineering alumnae and friends who are committed to ensuring women mechanical engineering students and faculty have the tools they need to thrive.
According to the National Science Foundation, the number of women earning engineering degrees has more than doubled over the past two decades. However, the nationwide ratio is just 1 in 5.
WoW's mission is to attract, support, and retain women students and faculty in the Woodruff School, and the organization supports all key areas of Woodruff Strong. WoW aims to provide career guidance, mentorship, and connections with leaders in industry and academia, as well as reward outstanding women students through scholarships.
"It's exciting to be able to give back to Georgia Tech and the Woodruff School after everything they have done for me," said Rebeccah Brown (MS ME '01, PhD ME '03), vice president of Global Regulatory Affairs at MiMedx Group, Inc.
Brown serves as vice-chair of the Woodruff School Advisory Board and is a founding member of WoW. She and Advisory Board Chair Larry Montgomery (ME '78), president of the Montgomery Family Foundation, played an integral role in launching the organization.
"Any resources we spend to help female students maintain their endurance and drive that results in success at the end of their student experience is a resource well spent," Brown added.
In addition, Gurudev Sri Sri Ravi Shankar, a globally revered humanitarian leader, visited Georgia Tech earlier this month to engage in a conversation about managing stress and developing mental resilience. More than 500 students, faculty, and staff attended the event, "#TechMeditates – a Dialogue on Mental Wellness with Gurudev Sri Sri Ravi Shankar," hosted by SKY at Georgia Tech.
Several campus leaders played a vital role in Gurudev's visit to campus. Ranjan, along with Shatakshee Dhongde, Associate Dean for Academic Affairs in the Ivan Allen College of Liberal Arts and Arijit Raychowdhury, Professor and Steve W. Chaddick School Chair in the School of Electrical and Computer Engineering, helped extend the invitation in an effort to support one of the three focus areas of Woodruff Strong, Academic Well-Being, and one of the six focus areas in Georgia Tech's Strategic Plan, Cultivate Well-Being.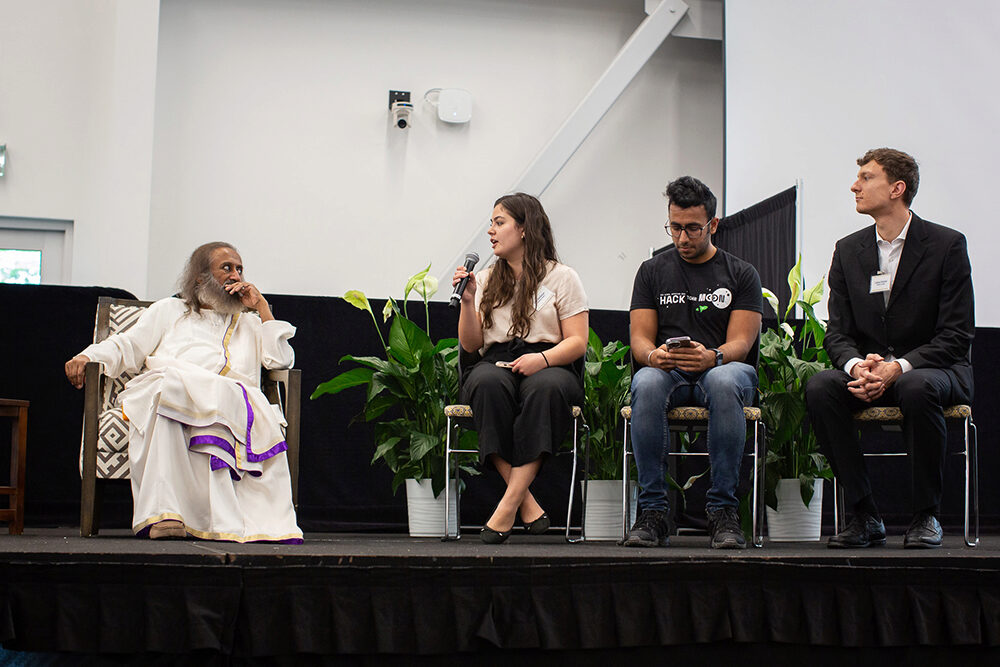 Gurudev Sri Sri Ravi Shankar and students at "#TechMeditates – a Dialogue on Mental Wellness with Gurudev Sri Sri Ravi Shankar."
Ranjan says the Woodruff School's momentum won't stop anytime soon. Last year, the School established an endowment to honor Samuel Graham, Jr., who spent 24 years in the Woodruff School as a first-generation graduate student, professor, associate chair, and chair, elevating the School and Georgia Tech community in countless ways.
Research shows that first-generation students drop out of school due to a lack of funding and other critical resources and support. Up next, the Woodruff School will award the first Samuel Graham, Jr. Fellowship to a deserving first-generation student.

Ways to Support Students in the Woodruff School
There are many more ways generous donors can positively affect Woodruff School students over the next five years and beyond:
A gift from $45/month (for five years) will grant membership into WoW, allowing a donor to play a critical role in empowering women students to thrive.

A gift from $25,000 will endow a scholarship or fellowship for students, giving them the momentum to start and continue their studies at a leading technological research university of unmatched scale.

A gift of $2 million will provide students access to online counseling services, granting them 24/7 access to a mental health professional who can help them respond to mental health needs.

A gift of any amount directed to student support will provide School leadership with flexible funds, enabling them to grow alumni and corporate mentorship programs, host career and culture-building activities, or offer mindfulness programming, to name a few initiatives.
"We look forward to engaging with individuals, corporations, and foundations who believe in the Woodruff School's educational and research missions – those who will enable us to strengthen the School for generations to come," said Ranjan.