ME PARTNERS Program (MEP²)

With approximately 3,000 students, 126 faculty members, and 81 staff members, the Woodruff School of Mechanical Engineering at Georgia Tech continues to be one of the largest mechanical engineering programs in the country. We are consistently ranked in the top five for both our undergraduate and graduate programs, and continuously innovate to keep our school at the forefront of engineering education.
When talent is what you need, the Woodruff School can provide a skilled and diverse pipeline of students and young alumni to propel your company's future. Our ME PARTNERS Program (MEP2) offers opportunities to help you improve your competitive position, elevate your brand and broaden your recruiting pipeline through increased awareness across our community. Your participation in the MEP2 will provide impactful funding to support programming via scholarships and fellowships, events, student professional development activities, and program supplies and materials.
The MEP2 offers three corporate membership tiers (Gold, White, and Navy), two design sequence membership tiers (Design Sequence and Design Sequence Lite), and a list of customizable benefits under each. Across all five membership tiers each corporate member will receive all the core member benefits listed below.
 
Core Member Benefits:
Registration fee waiver for either ME Fall or Spring Career Fair
One one-hour information session (virtual/on campus)
Employer logo on ME website
One meeting with corporate relations team to develop custom engagement plan
Company specific job postings included in email to student list serv
Invitation to judge Capstone Design Expo
Links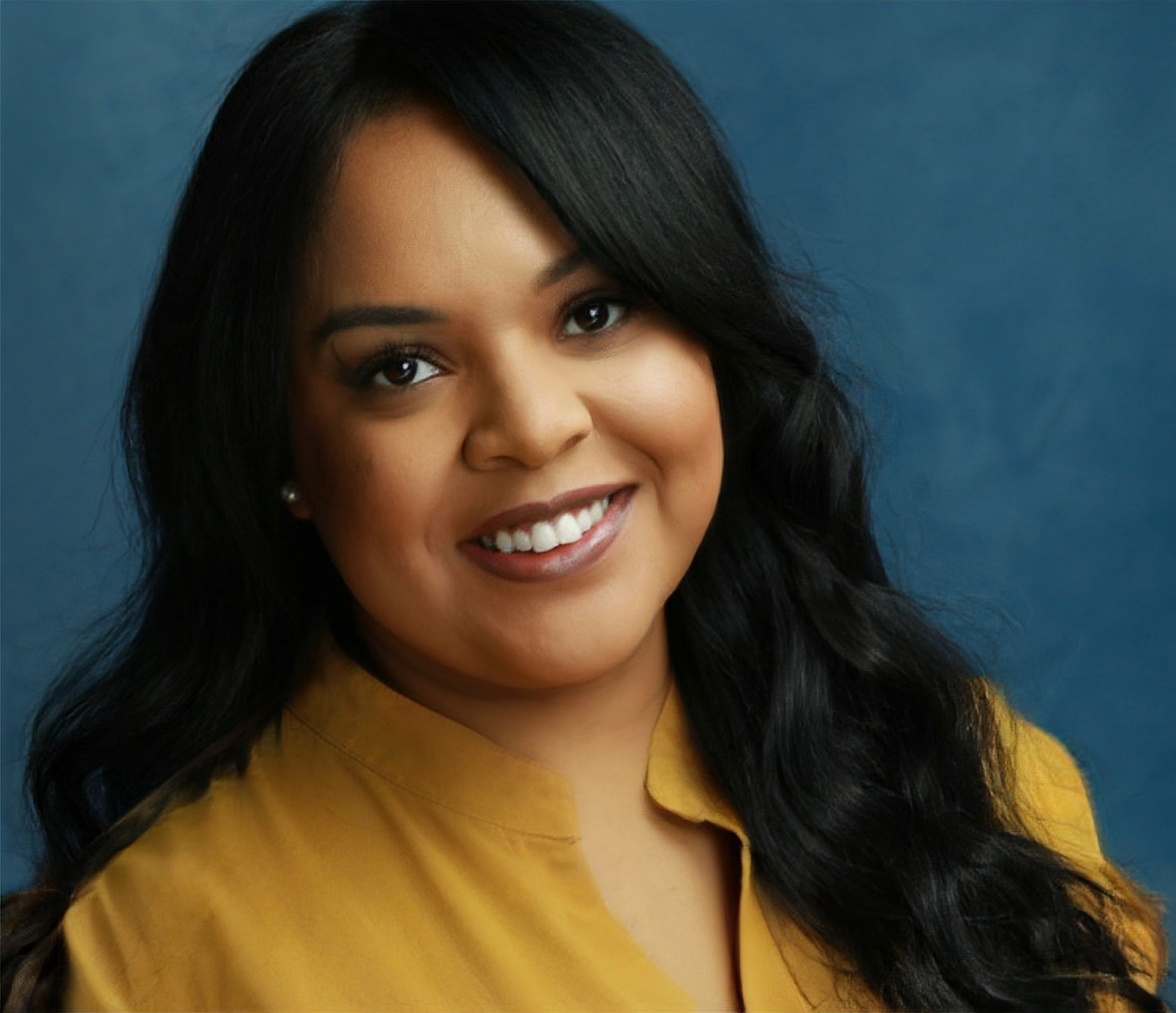 Eden Kahssai
Associate Director of Development
Woodruff School of Mechanical Engineering
801 Ferst Drive, Atlanta, GA
30332-0405
Georgia Institute of Technology
eden.kahssai@dev.gatech.edu
O: 404-894-7413

Blank Space (small)
(text and background only visible when logged in)
Design Sequence
The Design Sequence is a series of innovative design courses, all of which are required elements of the undergraduate curriculum for the Woodruff School. These courses provide opportunities for our students to integrate 'real-world' problem-based learning in a highly functional team. Students learn to transform their ideas into reality through using our state-of-the-art Wepfer Design Commons which includes the Montgomery Machining Mall, IDEA Lab, and the Flowers Invention Studio makerspaces. Sponsors of the Design sequence receive access to students at various academic levels, at multiple points within the classrooms, studios, and labs.



Design Sequence Member Benefits
In addition to the core member benefits offered to ME Partners, sponsors of the Design Sequence benefit from direct engagement with prospective co-ops, internship, and full-time candidates through the sophomore design course, capstone design course and the Flowers Invention Studio makerspace.



Design Sequence Lite Member Benefits
In addition to the core member benefits offered to ME Partners, sponsors of the Design Sequence Lite benefit from the opportunity of branding and visibility within the School's makerspaces and design courses.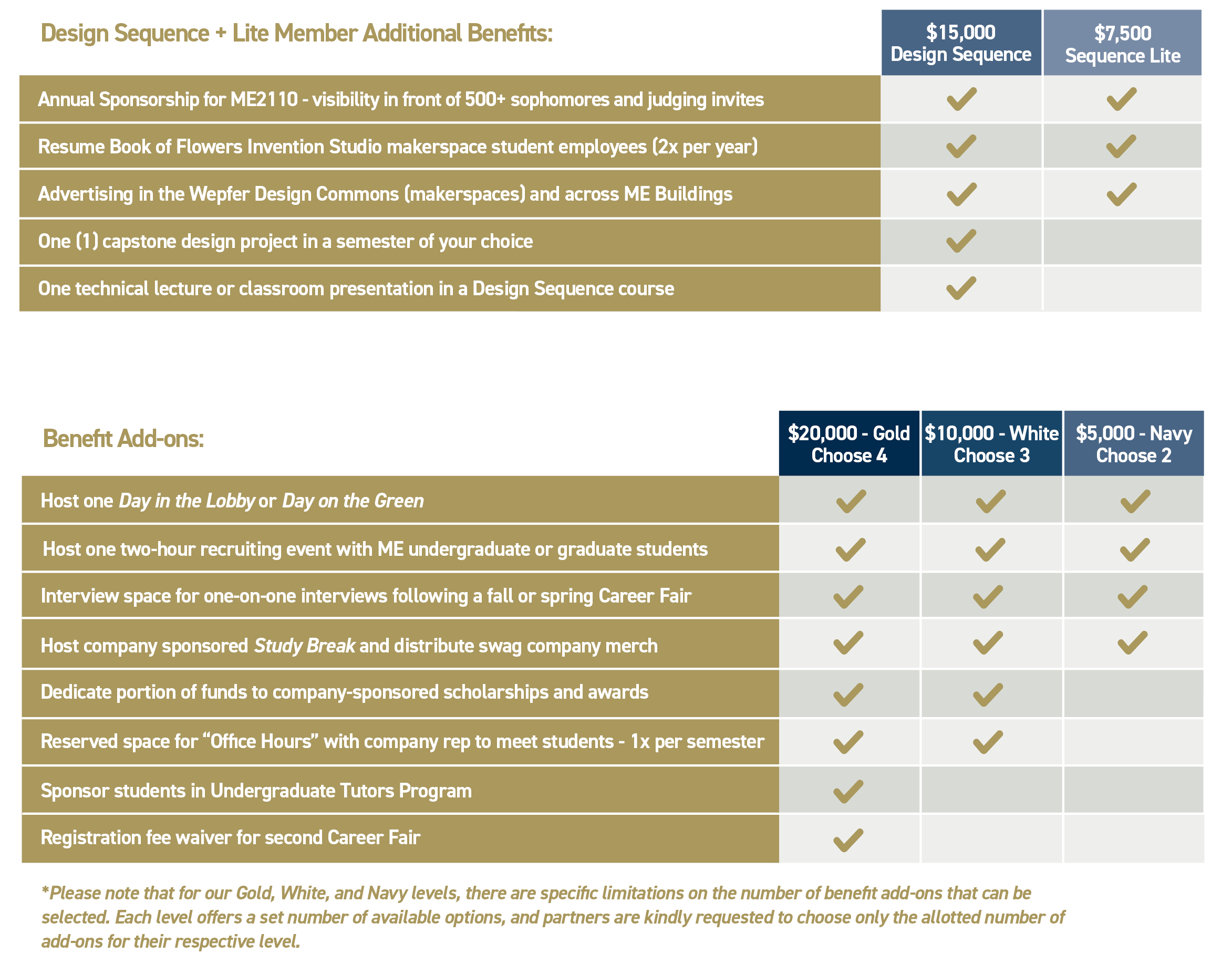 Women of Woodruff $5,000 Annual Corporate Sponsorship
(All gifts to Wow go directly to support students and faculty.)
The Women of Woodruff  (WoW) initiative at Georgia Tech aims to support and empower female students and faculty in the George W. Woodruff School of Mechanical Engineering.
Currently, there is a gap in resources and support for female mechanical engineering (ME) and nuclear and radiological engineering (NRE) faculty and students. While there have been efforts to promote gender diversity, additional support is needed to address the unique challenges faced by women in the held. By bridging this gap, WoW can enhance the opportunities available to women and create a more inclusive environment.
Annual Sponsorship Includes:
Branding at WoW events and marketing 

Corporate team invited to annual events 

Access to top talent
To make a gift to the Women of Woodruff and to learn more about the opportunities they provide, click here. 
*Please note that the Women of Woodruff sponsorship does not include corporate core benefits from the ME partners program.
Corporate Partners
The following companies support the ME PARTNERS Program:
The listing of corporate logos on this site does not constitute an endorsement by Georgia Tech.