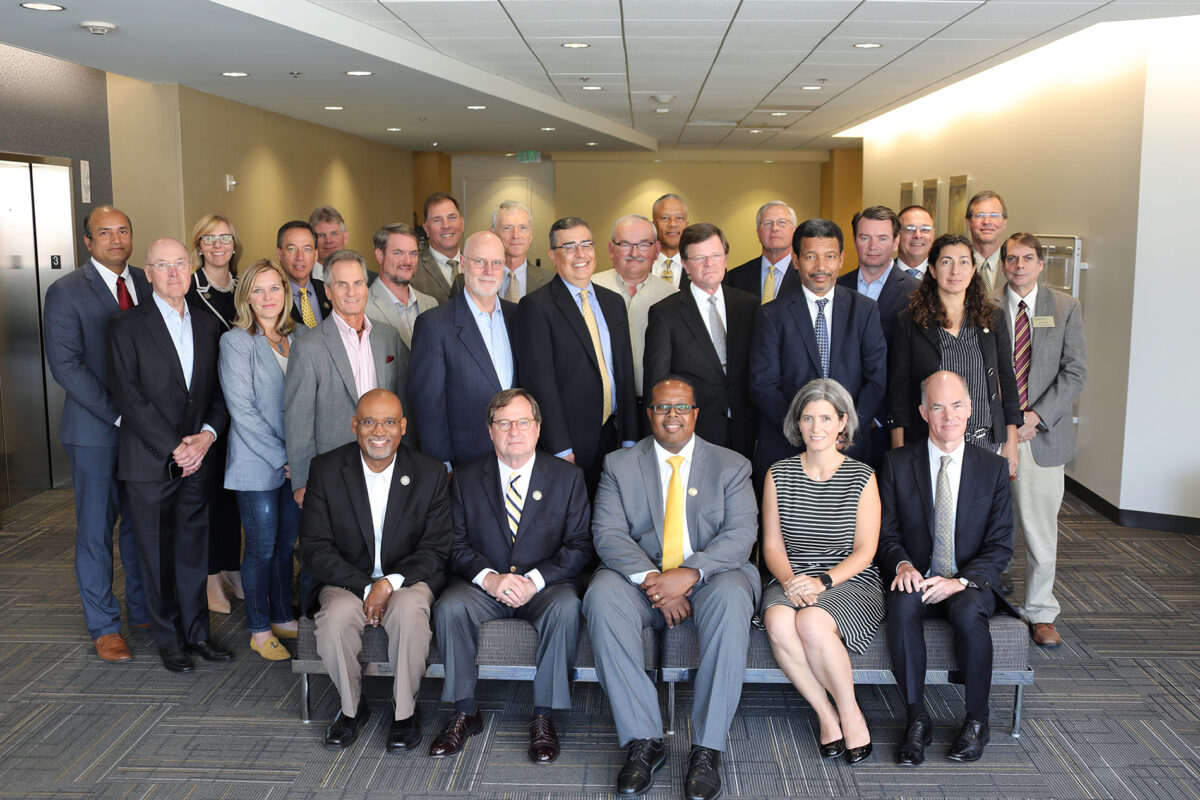 External Advisory Board
The role of the Woodruff School Advisory Board is to recommend strategic directions for the Woodruff School, suggest broad-based curriculum changes, and consult with the School chair and the faculty on important issues. Members are invited to join the Advisory Board so that its composition reflects the varied scope of mechanical engineering, nuclear and radiological engineering, and medical physics in industry, the related professions, and the academic community.
Mr. David P. Adams III
President
Adams Capital, Inc.
Atlanta, Georgia
Dr. Rebeccah Brown 
Vice President, Global Regulatory Affairs
MiMedx Group, Inc.
Marietta, Georgia
Mr. R. Keith Chambless
President 
GeoFields, Inc. (Retired)
Remote Automation Solutions
Emerson Electric Company
Atlanta, Georgia
Mr. Kenneth Escoe
Executive Vice President
Illinois Tool Works Inc.
Glenview, IL
Mr. Dolan Falconer
President & CEO
ScanTech Holdings, LLC
Atlanta, Georgia
Dr. Johney Green, Jr.
Associate Laboratory Director
National Renewable Energy Laboratory
Golden, Colorado
Mr. Anthony Hylick
Senior Engineering Lead
Facebook
Menlo Park, California
Ms. Fredda Lerner
Senior Engineering Specialist in Enterprise Systems Engineering
Aerospace Corporation
Chantilly, Virginia
Mr. Mark Ligler
Vice President
Factory Automation Systems
Atlanta, Georgia
Mr. Josiah Lindsay
Fortress Investment Group
New York, NY
Mr. James N. McNeely
Principal
Product Quickstart
Lawrenceville, Georgia
Mr. Lawrence J. Montgomery
President
Montgomery Family Foundation
Carrollton, Georgia
Ms. Emily Muhlberger 
Sr. Business Process Manager
Relay Health
Atlanta, Georgia
Ms. Shweta Natarajan
Director, Enterprise Strategy
Caterpillar
Deerfield, IL
Mr. Peter Newby
Vice President
Framatome
Lynchburg, VA
Mr. Steven Pinsky
Managing Director
Sutton Advisory Group
Plainview, NY
Mr. Barry Powell
Vice President, Low Voltage Distribution Business Unit
Siemens Industry
Norcross, Georgia
Ms. Angela Sherman
President
S&S HVAC Equipment
Katy, TX
Mr. Matt Sparks
Vice President, Airport Operations
Delta Airlines
Atlanta, Georgia
Ms. Nzinga Tull
Senior Systems Engineer
Jackson and Tull
Washington, D.C.
Dr. Kyle H. Turner
Principal
McCallum-Turner, Inc.
Evergreen, Colorado
Mr. Chip Wade 
Lead Creative
WadeWorks
Atlanta, Georgia
Dr. Evelyn N. Wang
Gail E. Kendall Professor and Department Head
Massachusetts Institute of Technology
Cambridge, MA
Ms. Tracy Hawkins West
Director of End-use, Power Delivery and Fleet R&D
Southern Company Services
Birmingham, Alabama