Chair Fellows Selected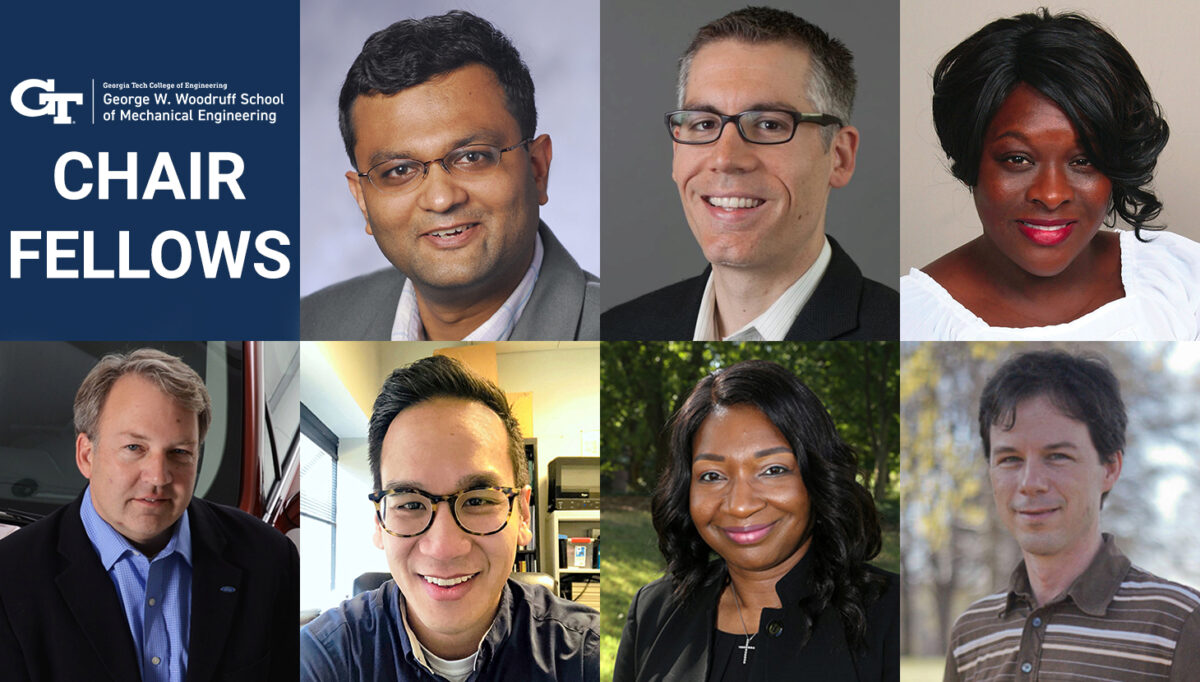 April 22, 2022
With the ultimate goal of promoting excellence in teaching and an inclusive and collegial culture where great research ideas beyond the standard-sponsored ones can be realized, the Woodruff School has established three two-year "Chair Fellow" positions in Excellence in Education and Innovation, Entrepreneurship, and Diversity, Equity, and Inclusion. All Chair Fellows will receive discretionary support of up to $25k per year.
Congratulations to the first cohort of Chair Fellows.
Excellence in Education and Innovation:
Chaitanya Deo- Developing python-based tool for temporally assessing student success in the Woodruff School programs to build on current practices of ABET assessment with the goal of increasing the 4-year graduation rate.
Christopher Saldaña- Plans to develop and pilot both VR- based and AR- based applications within the design and build sequence in the Woodruff School with a focus on ME3210 and ME2110.
Entrepreneurship:
Craig Forest- Develop entrepreneurship modules for undergraduate courses, improve ties between GWW and ATDC and CREATE-X, support faculty patents and startups.
Mike Tinskey- Develop business-related engineering curriculum, expand mentoring, support intrapreneurship programs.
Todd Sulchek- Create program to build a community of entrepreneurial faculty who meet and collaborate on a regular basis to enhance startup and licensing activities.
Diversity, Equity, and Inclusion
Tequila Harris- Conduct a multi-faceted study to elucidate the strengths, weakness, threats and opportunities related to the recruitment and retention, inclusion, and sense of belonging of Black, Hispanic, and Native American female (WOC) faculty across COE.
Monifa Skelton- Consult with peer institutions to develop best practices for for recruitment and retention of diverse students and staff while also enhancing DEI community engagement and relationships with HBCUs and minority serving institutions.