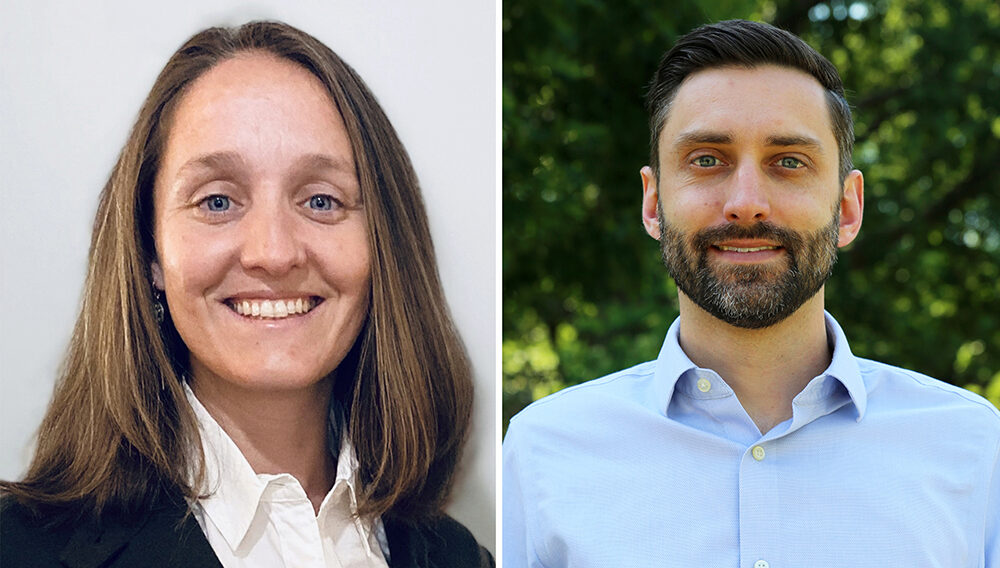 Two Professors Named Woodruff Faculty Fellows
June 25, 2021
Two professors in the Woodruff School of Mechanical Engineering have been selected as Woodruff Faculty Fellows in recognition of their exceptional research initiatives. 
Associate professor Marta Hatzell and associate professor Matthew McDowell will hold the position of Woodruff Faculty Fellows from July 1, 2021 to June 30, 2026. The award is accompanied by discretionary funds that amount to $12,000 a year, meant for the recipients to continue to grow their research programs.
Hatzell's research is focused on exploring sustainable catalysis and separations, with applications spanning from solar energy conversion to desalination.
McDowell's research focuses on materials and devices for energy conversion and storage, as well as understanding dynamic materials transformations in electrochemical energy devices and other applications.
The process of choosing the Fellows was based on initial data provided by each faculty member, which reflected their publications, sponsored expenditures, and graduate student advising.
The selections for the Woodruff Faculty Fellow Awards are made in the spring, and the number of Fellows named varies each year.