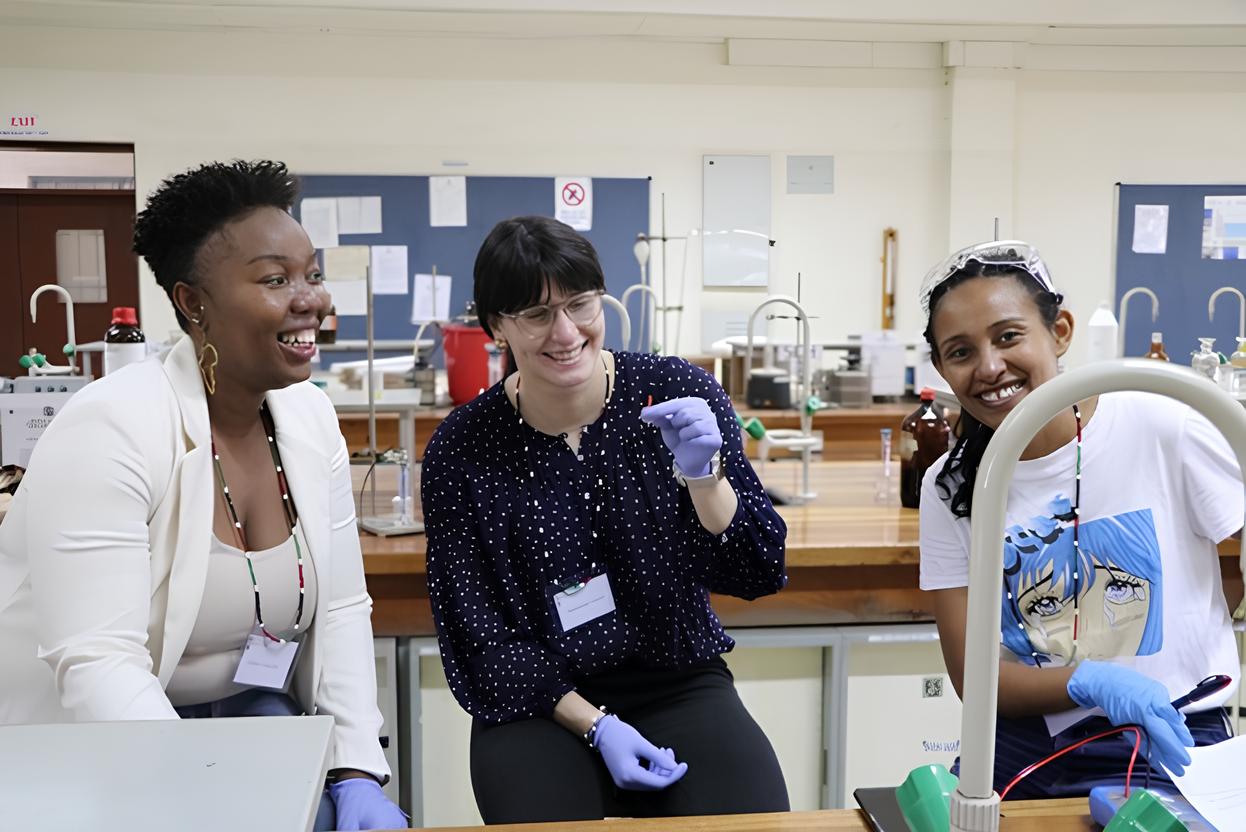 Ph.D. Student Madeline Garell Attends JUAMI School in Nairobi, Kenya
July 28, 2023
By Chloe Arrington
Madeline Garell, Ph.D. student in the George W. Woodruff School of Mechanical Engineering, recently attended JUAMI 2023: Materials for a Sustainable Future in Nairobi, Kenya.
Taking place over a two-week period at the University of Nairobi, the program included tutorial-level and research-level talks by renowned international speakers on experimental materials science, electrochemistry and sustainable energy, clean water, and solar fuel production. Associate Professor Marta Hatzell, who serves as Garell's advisor, was in attendance and gave a talk titled, "Electrifying Water Treatment Technologies: the emerging role of membranes and electrocatalysts." The program also involved team-based hands-on practical tasks and included training in crafting and writing competitive collaborative project proposals.
We asked Garell to tell us more about her work at Georgia Tech and her experience attending the JUAMI school. 
 
Tell us about yourself and your journey at Georgia Tech. 
I am starting my fourth year as a mechanical engineering Ph.D. student. I am a member of the Georgia Tech WATER Lab and am studying water transport in different types of membranes for water treatment applications. Understanding the transport and structural properties in membranes is important for advancing electrochemical separation technologies for desalination, carbon capture, and industrial wastewater treatment.  
I use advanced characterization techniques such as nuclear magnetic resonance (NMR) spectroscopy to measure water diffusion and study how diffusion changes under different conditions.  
 
Tell us more about the JUAMI school. 
The goal of JUAMI is to foster connections and research collaboration between U.S. and East African university students and faculty to build an international materials science community. One focus of this year's program was materials relating to energy technologies and engineering next-generation materials for a sustainable future.
 
What are some of the activities you participated in during the program? 
The program spanned two weeks in June. We started with a poster session and got to know the JUAMI 2023 cohort while learning about each other's research and building personal and academic connections. Daily lectures, tutorial lessons, and lab sessions led by faculty from U.S. and East African universities were organized into several different focus areas: life cycle analysis, nanomaterials, batteries, solar, membranes, fuel cells, and electrolysis.  
An important part was developing international teams to draft research proposals by the end of the two weeks. Meeting and connecting with students from different backgrounds and coming together to work on a proposal that brought in what we had learned from JUAMI and our own research interests was exciting. The program ended with each team giving a short presentation on their idea in the form of a proposal for continuing their work on the project.  
We also participated in activities during the weekend for team building. We hiked Ngong Hills along the Great Rift Valley. We also visited the Nairobi National Park for a safari and visited the animal orphanage. I was able to visit the National Museum of Kenya to learn about Kenyan culture and wildlife, shop at the Maasai Street Market, and feed giraffes at the Giraffe Sanctuary.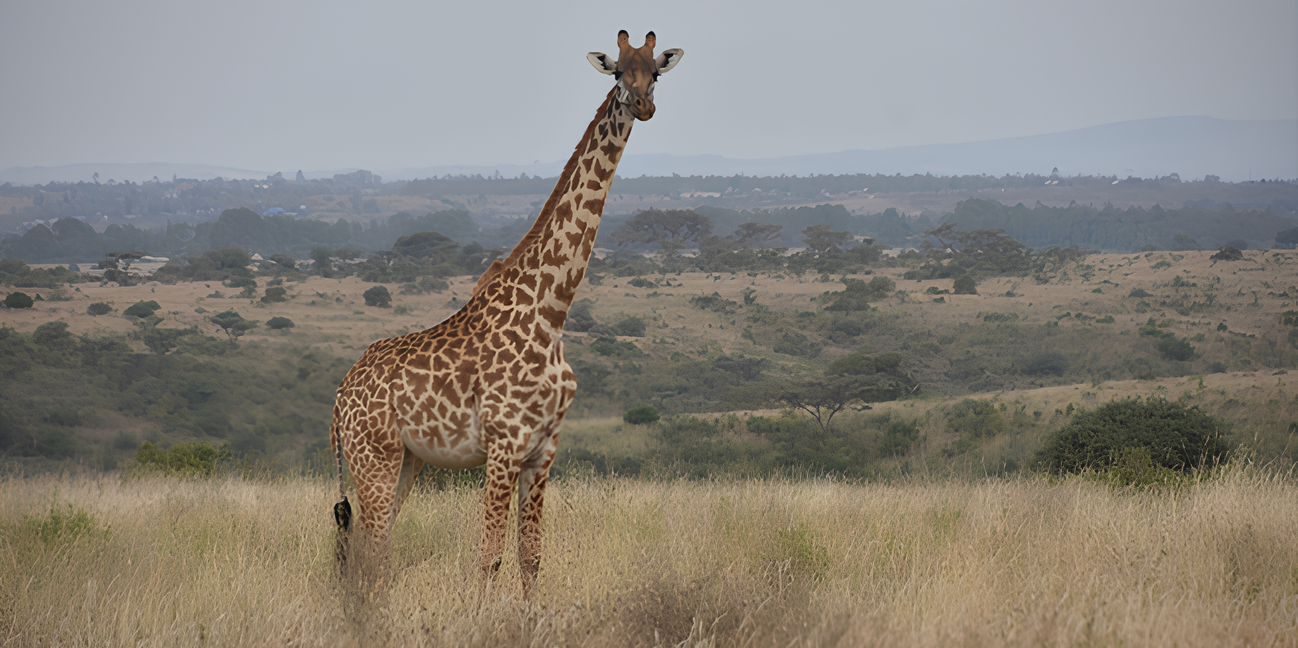 How was this program connected to your research? 
This program was great for putting my research in the context of a broader materials perspective on engineering a sustainable future. Many lectures gave me questions to think about for my own projects such as what techniques can be used to better understand interfaces at different scales or how we can tune transport in materials for specific applications.  
I was also able to discuss the materials and techniques that I research with students and professors to inspire new ideas and potential collaborations. Some of the tutorials, such as the sessions focused on membranes and electrolysis, were especially relevant and helped me gain a better understanding of topics in electrochemistry like electrochemical potentials and current models for membrane permeability.  
 
Did you learn something that surprised you? 
I was surprised and excited to hear all the project ideas that were proposed – ranging from research projects on reproducible perovskite fabrication and developing solar cooking technology to outreach projects on mentorship communities and scientific communication. Many proposals focused on challenges faced by African students such as limited instrument availability for materials characterization in East Africa and support for African students in the U.S.  
 
What was your favorite part of the program? 
My favorite part of the program was working on finding solutions to an important problem with my proposal team. We came up with an exciting project idea on implementing water filtration technology in African villages that combined our teams' backgrounds in membrane science, policy, education, and materials science, as well as our diverse backgrounds and experiences.  
Listening to the different perspectives that each member brought to the team is what made our project impactful and ultimately inspired a cohesive proposal on developing a water filter from sustainable materials that would be implemented in East African villages along with educational materials and a local distribution network.  
Working over dinners at local restaurants and the late-night discussions through the challenges of our proposed project was a memorable experience. And what's exciting about the connections made at JUAMI is that my team is continuing to meet through Zoom to keep working on what we started in Nairobi.  
As the project evolves into a formal research proposal, we are all excited to take our proposal beyond the JUAMI school and hope to be able to keep working on developing sustainable water treatment methods for combating waterborne illnesses in the future!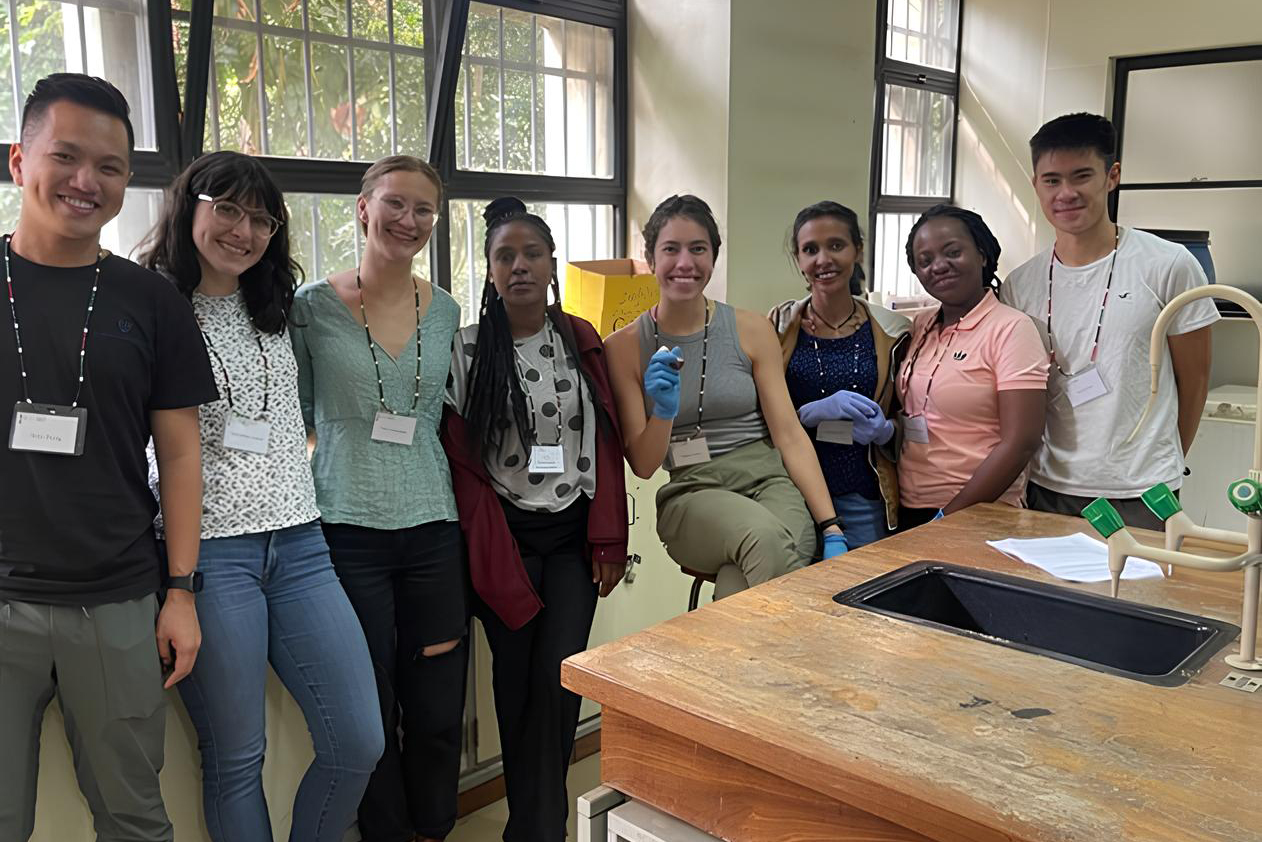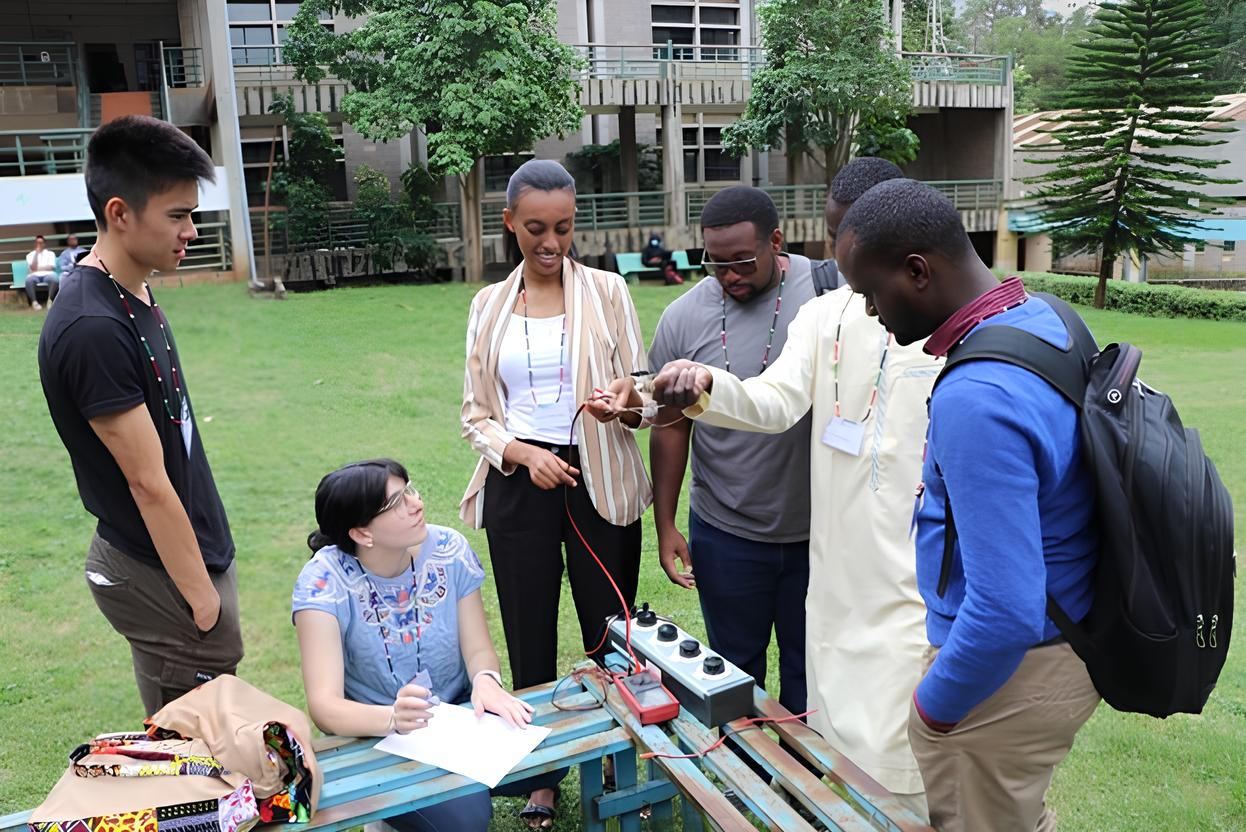 ---
About JUAMI
JUAMI, The Joint Undertaking for an African Materials Institute, is a virtual institute that offers intensive, two-week-long live-in programs designed to immerse participants in a community of materials researchers from around the world tackling the most pressing technical problems of our times. Attendees learn from leading materials researchers in classroom and seminar settings, engage in hands-on learning activities, and build collaborations that outlive the two-week-long program.