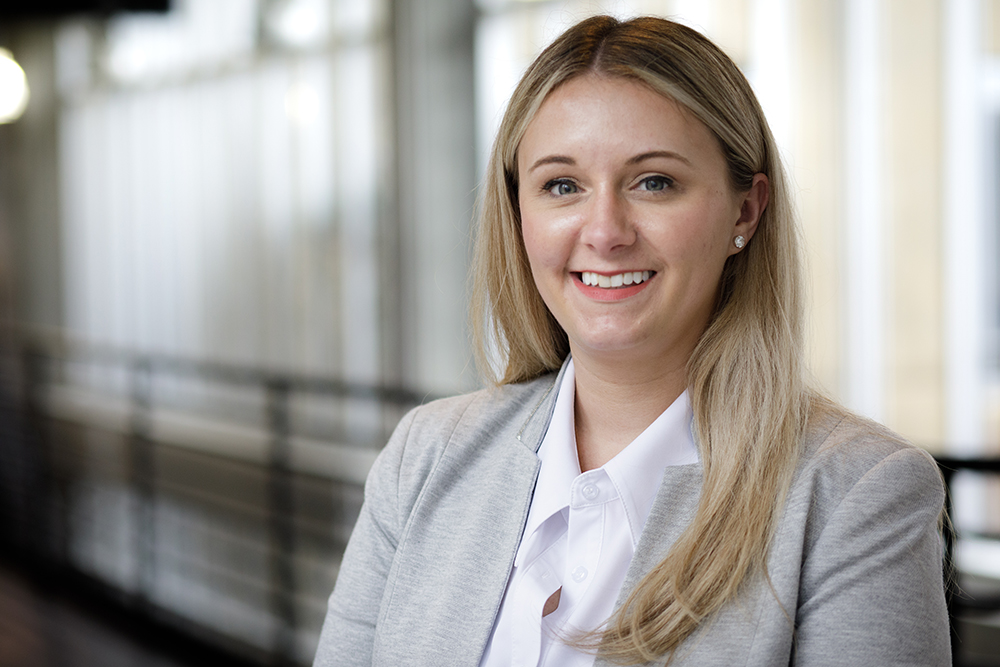 Jaimie Hayes Selected as Senior Director of Development
January 19, 2023
Jaimie Hayes has joined the George W. Woodruff School of Mechanical Engineering as Senior Director of Development. In this role, Hayes will focus on fundraising and donor relations as well as play a critical role in helping the Woodruff School reach its campaign goals and priorities. 
Hayes is a seasoned philanthropic professional with over 10 years of experience in higher education. Prior to this role, she served as Senior Director of Development in the J. Mack Robinson College of Business at Georgia State University, where she was promoted several times, including to the position of Interim Assistant Vice President. In this role, Hayes oversaw a team of four and successfully secured major and principal gifts to support scholarships, faculty support, research, and programmatic initiatives. Before joining Georgia State, she worked at Georgia Tech as a Development Assistant and later as a Corporate Relations Coordinator in the Wallace H. Coulter Department of Biomedical Engineering. During her time at Tech, she helped the department surpass its campaign goal.
Hayes received her bachelor's degree in English Literature from Valdosta State University with honors and later earned a Master's in Public Administration with a concentration in nonprofit management. She is passionate about education and non-profit work and is grateful to have the opportunity to make a career out of her passions. She is committed to building strong relationships with alumni, donors, and other supporters of the Institute and is excited to be a part of this important work as Georgia Tech embarks on its next campaign.
"I look forward to working with Jaimie on Transforming Tomorrow: The Campaign for Georgia Tech to strengthen support for our students," said Devesh Ranjan, Eugene C. Gwaltney, Jr. School Chair.
To learn more about making a gift to the Woodruff School, visit www.me.gatech.edu/giving.