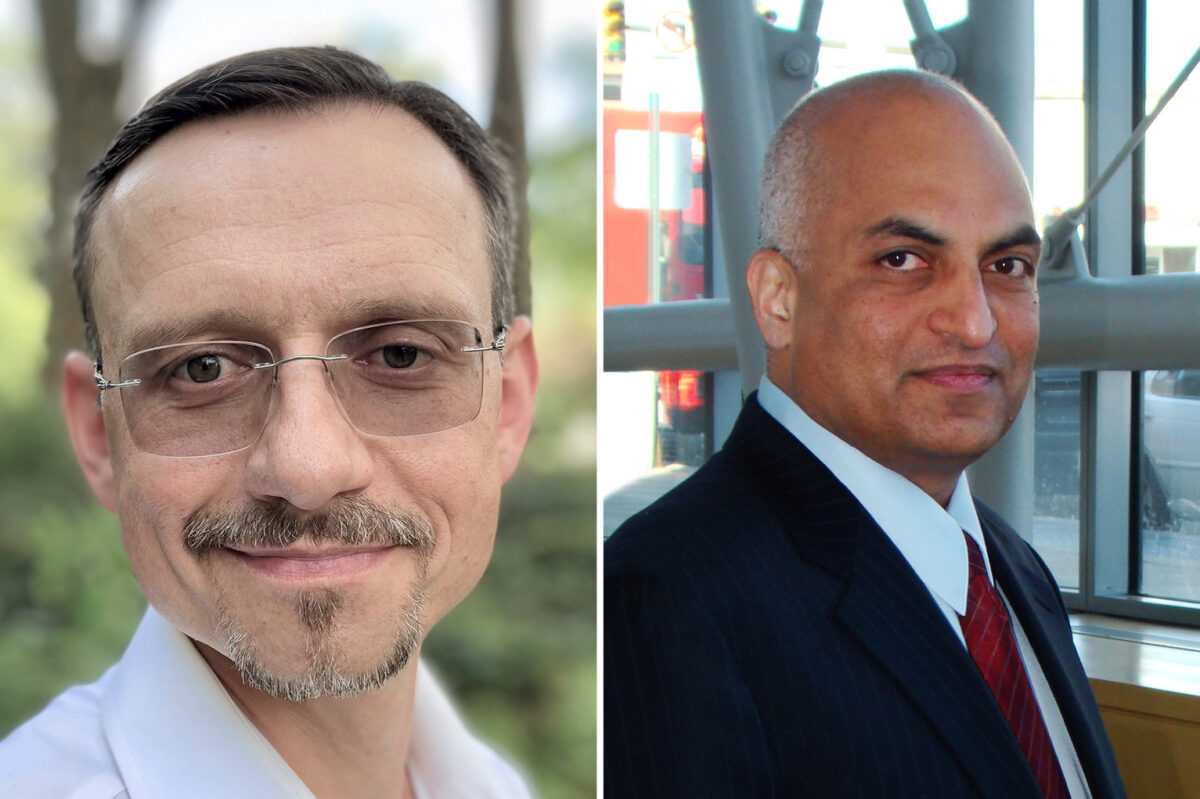 Fedorov, Kalidindi Honored with Regents' Titles
August, 12, 2022
The University System of Georgia (USG) has honored two George W. Woodruff School of Mechanical Engineering scholars with Regents' titles, the highest academic and research recognition bestowed by the USG Board of Regents.
Associate Chair for Graduate Studies, Professor, and Rae S. and Frank H. Neely Chair Andrei Fedorov was named Regents' Entrepreneur, the first time the USG has made the designation. In addition, Rae S. and Frank H. Neely Chair Surya Kalidindi was honored as Regents' Professor (reappointed).
The duo is among 15 Georgia Tech faculty members or researchers honored this year with Regents' titles.
Fedorov's research encompasses nanomanufacturing, instrumentation for biomedical research, thermal management of electronics, and medicine. He has founded three companies using Georgia Tech IP, with graduate students among the co-founders and first employees.
OpenCell Technologies commercialized an electrosonic DNA gun microarray for drug and DNA/gene delivery to biological cells. Fedorov's second company, Invisicool, LLC., uses thermal management technologies to address thermally-induced trauma and pain management during laser-based medical procedures using a biocompatible gel that alleviates heat and pain without affecting the treatment effectiveness.
Fedorov's third company, Andson Biotech, is seeking to commercialize dynamic sampling platform technology, which is used for biomarker discovery and analytical monitoring in cell therapies. His team is currently piloting its core technologies with early customers with a target product launch in the coming years.
Kalidindi's research efforts have made seminal contributions to the fields of crystal plasticity, microstructure design, and materials informatics. His focus is broadly centered on designing material internal structure (including composition) for optimal performance in any selected application and identifying hybrid processing routes for its manufacture. Kalidindi also has a joint appointment in the School of Materials Science and Engineering.