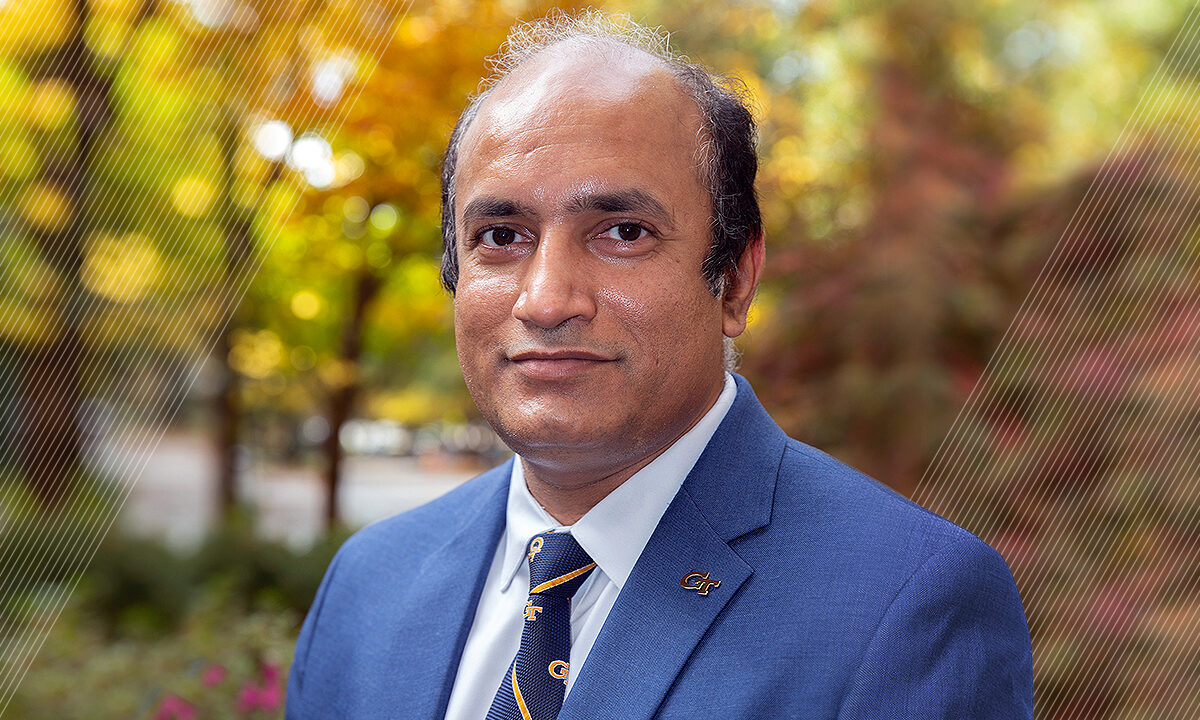 Devesh Ranjan Chosen as Fellow for Academy for Innovative Higher Education Leadership Program
September 15, 2022
By Ashley Ritchie
Devesh Ranjan, Eugene C. Gwaltney, Jr. School Chair in the George W. Woodruff School of Mechanical Engineering at the Georgia Institute of Technology, has been chosen as a fellow in the next cohort of the Academy for Innovative Higher Education Leadership, co-hosted by the presidents of Arizona State University and Georgetown University.
The Academy for Innovative Higher Education Leadership is a program for entrepreneurial leaders working in four-year higher education institutions who seek to create innovation and change that enhances higher education's reach and impact.
"I am honored to have been nominated by President Cabrera and selected for this prestigious leadership program," said Ranjan. "I believe the skills I gain throughout the program will help me innovate within the Woodruff School and at Georgia Tech and better serve our students and community to accomplish our mission of Inclusive Excellence."
The Academy believes equity, diversity, inclusion, and belonging are at the center of both creating innovation and leading change inside higher education. The program is committed to cultivating leaders that will help tackle systemic and structural inequity.
Between November and June, Ranjan will participate in four face-to-face sessions in Washington, D.C., and Tempe, Arizona, where he will engage with peers, partners, and others to build the necessary infrastructure to enhance engagement with Historically Black Colleges and Universities (HBCUs) and Minority Serving Institutions (MSIs).
"In his first year as chair, Devesh has created several new programs to benefit Georgia Tech students, faculty and staff, including initiatives that support diversity, equity, and inclusion. This fellowship will allow him to continue to strengthen our campus community and the overall engineering workforce," said Raheem Beyah, dean of the College and Southern Company Chair. "The College congratulates him on his selection, and we are grateful for his leadership and innovation within the Woodruff School."
Design thinking will be embedded in each module of the program which includes workshops, lectures, and leadership development work. The goal of each module is to inspire fellows to consider unconventional approaches to old problems, challenge them to envision alternative paths, and enable them to take bold actions to create the future of higher education.
The Academy will also support Ranjan and other fellows with highly trained executive coaches. Coaches will work with fellows in small groups called learning circles during the face-to-face sessions and engage them in four one-on-one leadership development sessions in-between modules. Within each learning circle, fellows will use an action-learning and peer-coaching model to support one another in looking at their behaviors around specific and real challenges within their home institutions.