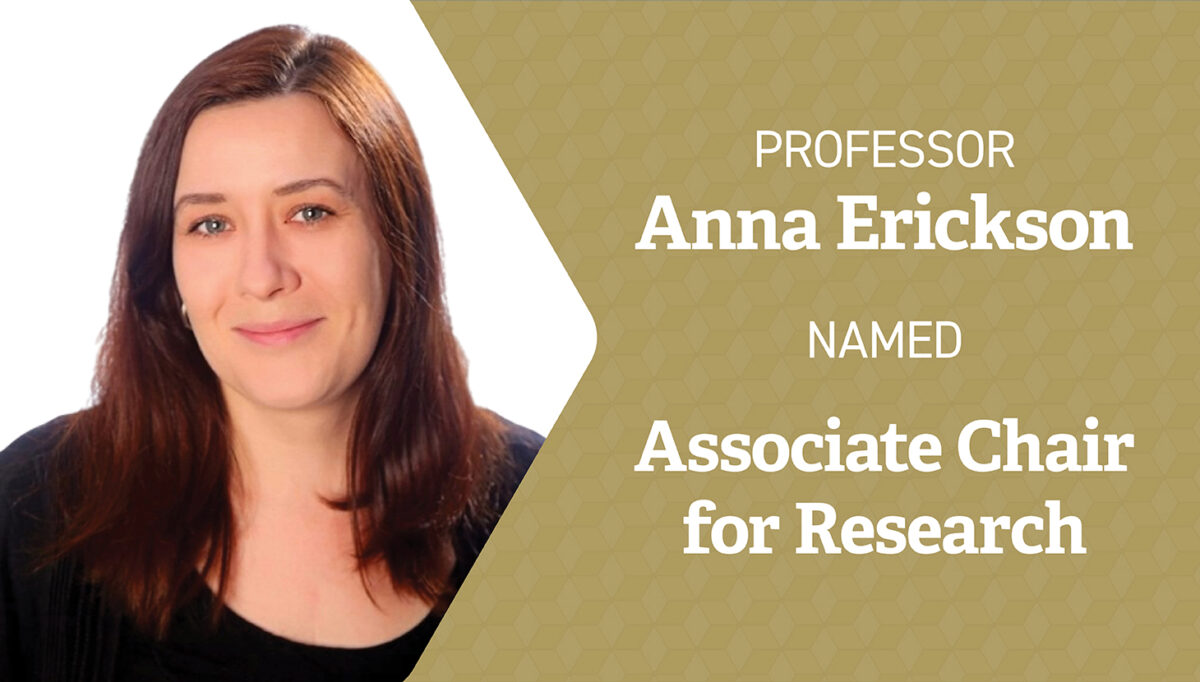 Anna Erickson Named Associate Chair for Research
July 6, 2022
By: Ashley Ritchie

Professor Anna Erickson has been named Associate Chair for Research in the George W. Woodruff School of Mechanical Engineering.
The Associate Chair for Research is responsible for working with the Woodruff School's faculty to develop a strategic research plan for future growth and investments in the school, as well as identifying new research opportunities, helping to foster strategic relationships with government, industry, and foundations, and synergizing research efforts with other units in the College of Engineering and across the Institute.
Erickson was named a Woodruff Professor in 2019 and serves as the Director of the Consortium for Enabling Technologies and Innovation (ETI). The ETI Consortium, composed of 12 universities and 12 national laboratories, was awarded $25 million by the U.S. Department of Energy's National Nuclear Security Administration to develop new technologies and educational programs to support the agency's nuclear science, security and nonproliferation goals. The ETI Consortium has been a significant contributor to the Woodruff School's growth in sponsored programs over the last three years.
Erickson earned her M.S. and Ph.D. in Nuclear Science and Engineering from Massachusetts Institute of Technology in 2008 and 2011, respectively. Her research is focused on bridging a critical gap between the reactor engineering and nuclear nonproliferation communities by integrating theoretical reactor analysis and design and experimental detection. She is also a co-author of Active Interrogation in Nuclear Security: Science, Technology, and Systems, published by Nature Springer in 2018, and over a hundred journal publications, conference proceedings, and presentations.
"I am excited to work with Anna to help address the needs and achieve the goals related to research within the Woodruff School," said Devesh Ranjan, the Eugene C. Gwaltney Jr. School Chair in the George W. Woodruff School of Mechanical Engineering. "Through the leadership of the ETI Consortium, she has proven herself as an exemplary thought leader who is committed to excellence in scholarship, and to building partnerships that grow collaborative research across the Institute. I look forward to seeing the impact she makes on our program in this new role."