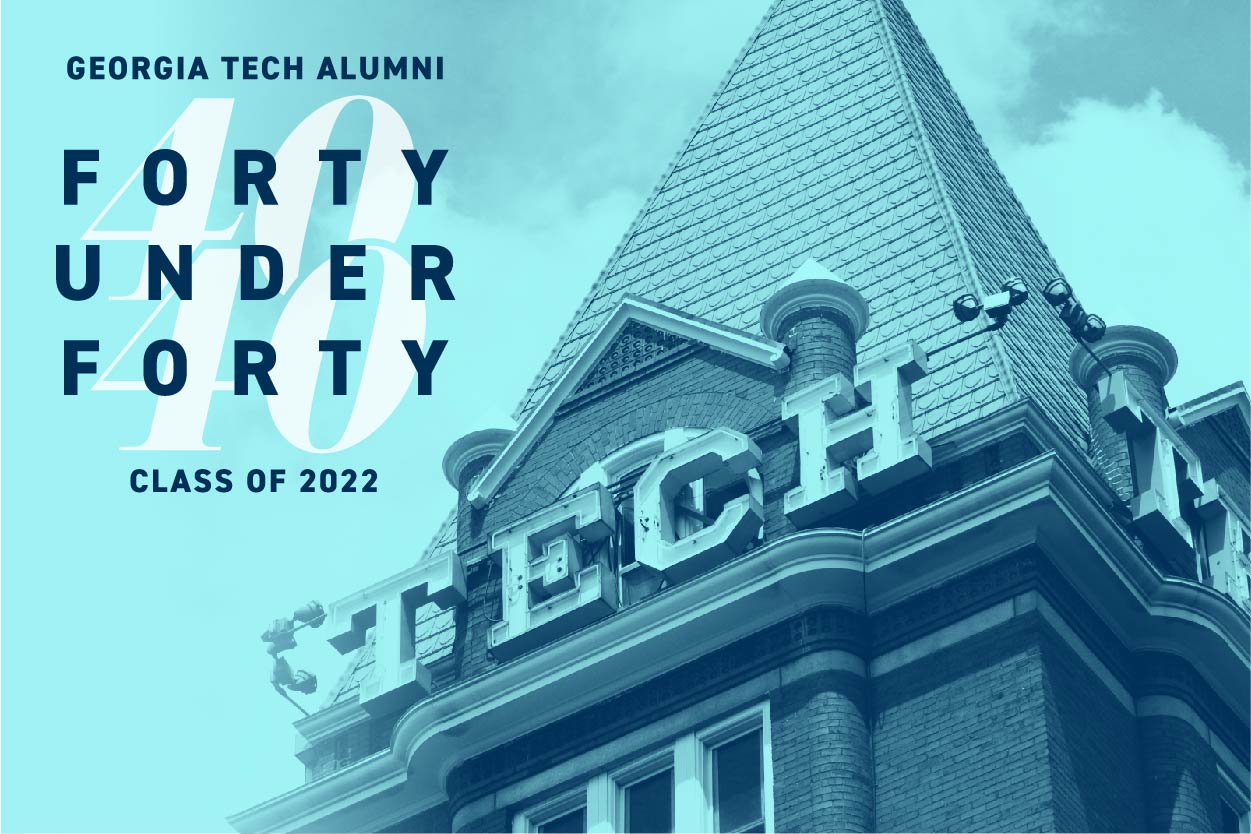 Woodruff School Lands Three on Alumni 40 Under 40 List
July 18, 2022
The Georgia Tech Alumni Association has announced the 2022 class of 40 Under 40. The annual program showcases how Tech graduates impact every industry worldwide and work to improve the way we live through their diligence and expertise from an early age.
Celebrating changemakers, this year's class includes three graduates of the George W. Woodruff School of Mechanical Engineering: Annemarie Cardell (ME 07), Ahmad Haider (MS ME 11, PhD ME 16), and Roxanne Moore (MS ME 09, PhD ME 12).
Nominees, who must have completed at least one semester at Georgia Tech and be under the age of 40 as of June 30, 2022, were scored using a 25-point rubric by a committee of 24 faculty, staff, and volunteers who collectively represented all Georgia Tech colleges.
This exceptional class of Jackets have done the impossible; from furthering space exploration to revolutionizing healthcare, these individuals have made the Tech community proud to call them alumni.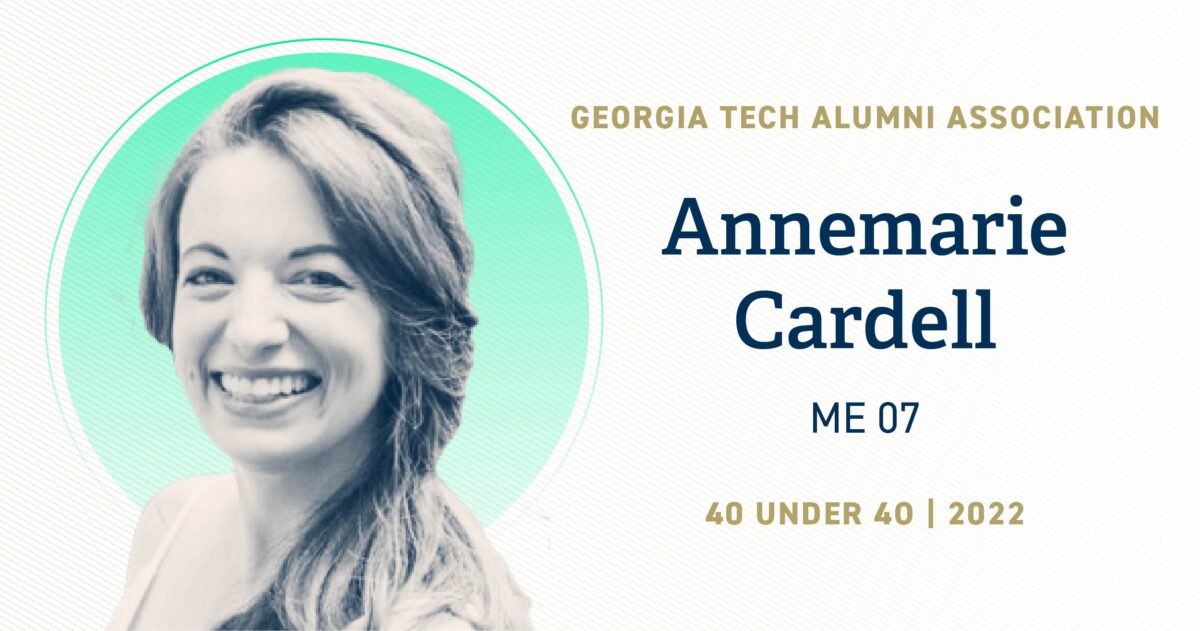 Annemarie Cardell, ME 07
Director of Informatics, Core Faculty, Attending Physician | Maimonides Medical Center, Department of Emergency Medicine
Annemarie Cardell is an emergency medicine physician in Brooklyn, N.Y., and mom to a 2-year-old daughter, Magnolia. Cardell mentors residents and coaches them to become compassionate, thoughtful physicians. She is also an educator who specializes in teaching through simulation. She built her career on developing new and novel ways to educate others. Her current research focus is on developing a next generation intubation trainer using multi-material 3D printing based on real patient imaging. She currently serves as director of Informatics and is interested in developing innovative ways to educate young attendings on clinical productivity metrics.

Favorite Tech Memory: Being on campus when Georgia Tech made the Final Four in 2004.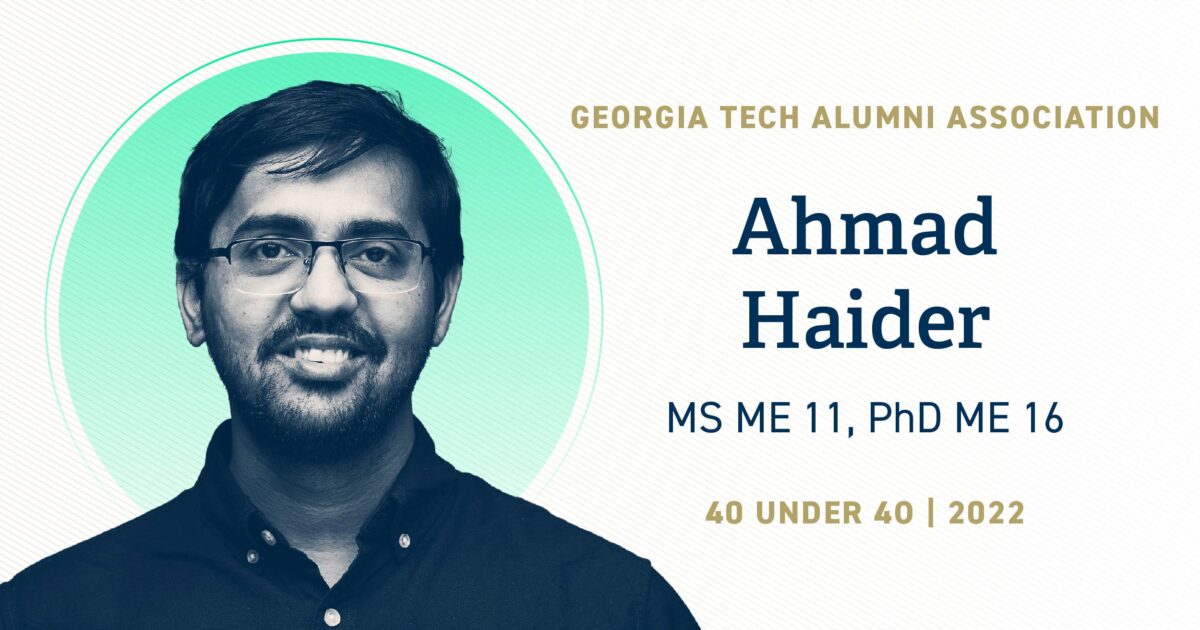 Ahmad Haider, MS ME 11, PhD ME 16
Senior Director | Vertex Pharmaceuticals
Ahmad Haider is a people-first leader and a technology strategist with deep expertise in the fields of data, machine learning, and artificial intelligence. He believes in the power of data and storytelling to change the world and has used them to build strong teams and innovative solutions to solve the most pressing problems in the healthcare, pharmaceutical, and software industries. Coming from a diverse background himself, he believes in expanding the footprint of diversity, equity, and inclusion at home and in the workplace. His goal is to influence meaningful changes in society through better use of data and analytics.

Favorite Tech Memory: Playing trivia at Rocky Mountain Pizza every Wednesday evening with Georgia Tech friends. Won a few times, too!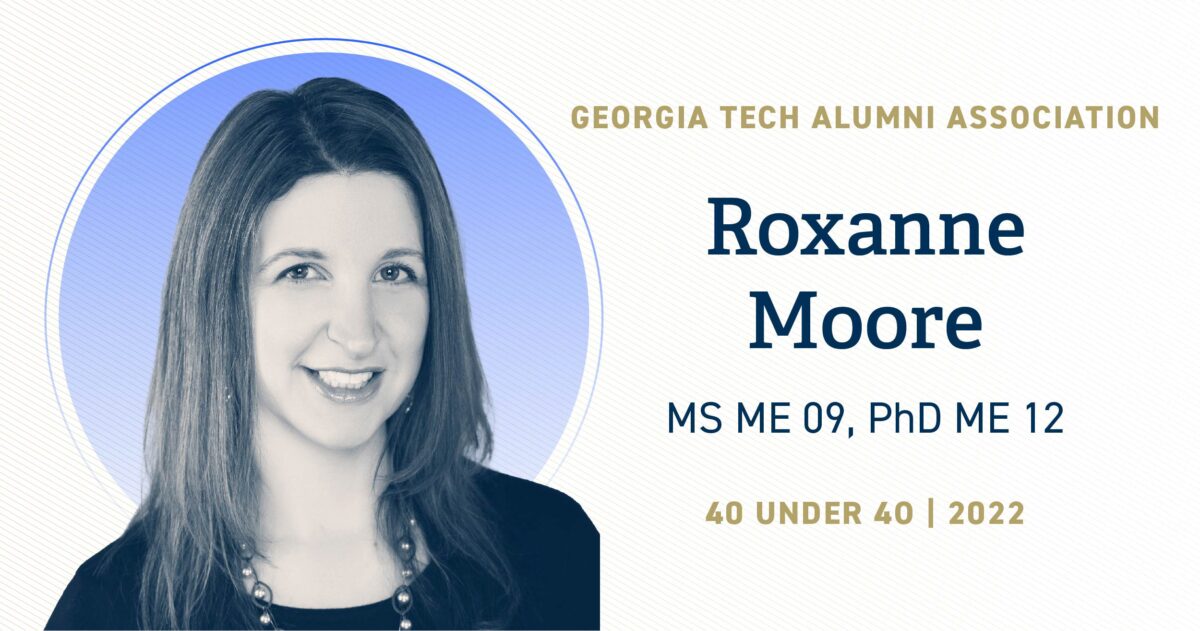 Roxanne Moore, MS ME 09, PhD ME 12
Senior Research Engineer | Georgia Tech
Roxanne Moore is a senior research engineer in the George W. Woodruff School of Mechanical Engineering and the Center for Education Integrating Science, Mathematics, and Computing (CEISMC) at Georgia Tech. She has served as principal investigator and coprincipal investigator for research grants from multiple sponsors, including the National Science Foundation and Amazon, with a focus on promoting diversity and inclusion in STEM. Her outreach programs and curricula have impacted more than 100,000 K–12 students nationwide. She is the cofounder and director of Georgia Tech's K–12 InVenture Prize, a statewide invention competition, open to all students and teachers in Georgia.

Favorite Tech Memory: Tailgates and football games with the Mechanical Engineering Graduate Association (MEGA).