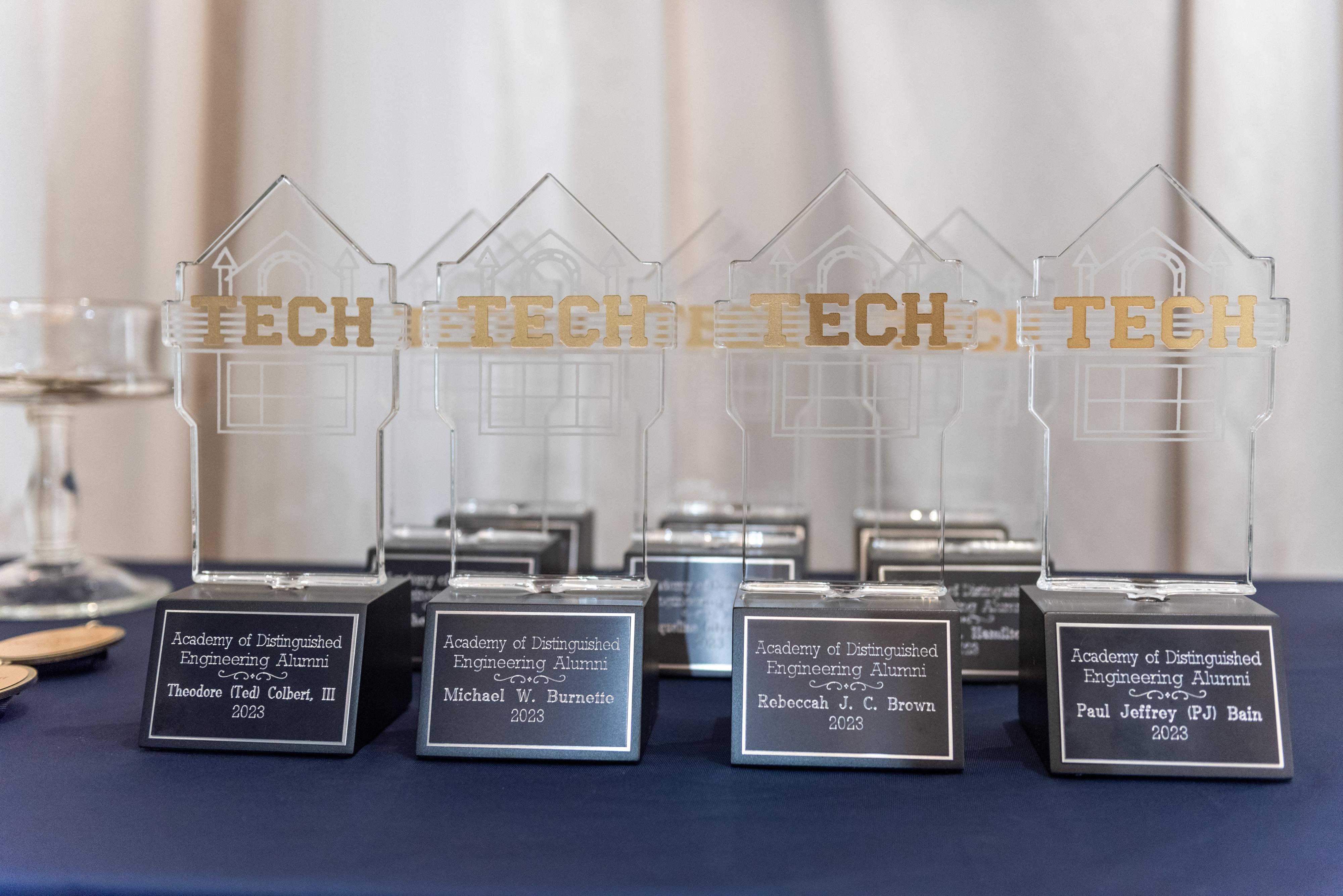 Woodruff School Graduates Honored with 2023 CoE Alumni Awards
May 22, 2023
Four graduates from the George W. Woodruff School of Mechanical Engineering were among those honored at the College of Engineering's 2023 Alumni Awards Induction Ceremony held on April 29. The College annually celebrates alumni who have contributed to the profession, advanced in their careers, and enhanced the lives of others both personally and professionally.
Honorees are nominated by committees within each of the College's eight schools and formally submitted for selection.
Mihir G. Pathak joined the College's Council of Outstanding Young Engineering Alumni based on his early achievements. Rebeccah J. C. Brown entered the College's Academy of Distinguished Engineering Alumni for her significant and distinguished contributions as a senior leader in the field.
The awards ceremony culminated in the induction of nine new members of the College of Engineering Hall of Fame, including Goodman B. (G.B.) Espy, former president of OB-GYN Associates, and Deborah Kilpatrick, Co-CEO and Executive Chair of Evidation Health.


Council of Outstanding Young Engineering Alumni Award
The Council of Outstanding Young Engineering Alumni Award recognizes alumni who have distinguished themselves through professional practice and service to the Institute, the engineering profession, or society at large. They are on the fast track and have made rapid advancement within their organizations. Already, they have been recognized for early achievements by others within their profession, field, or organization.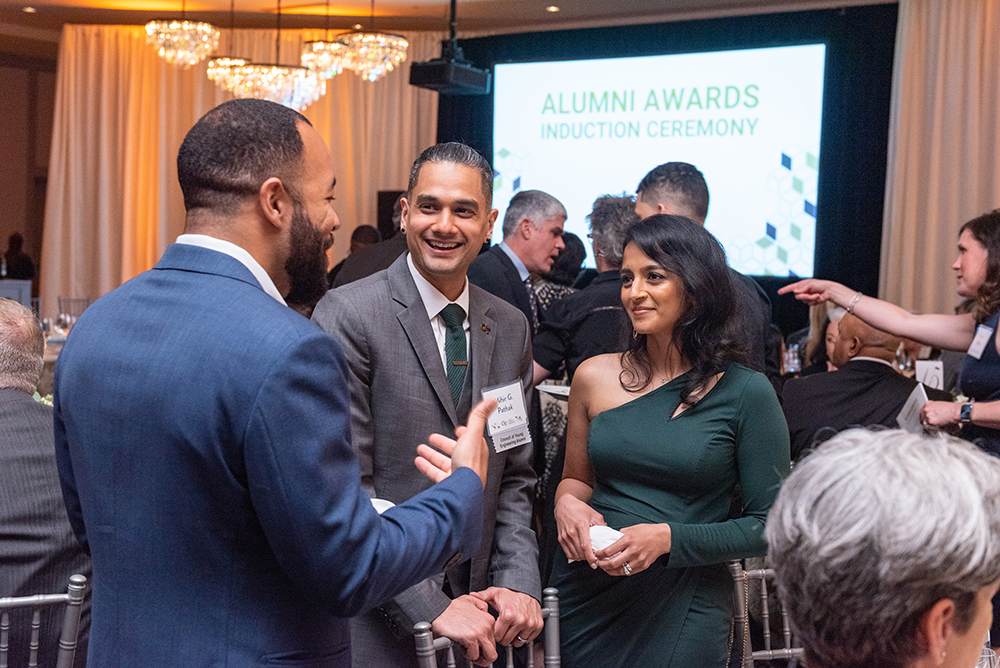 Mihir G. Pathak


B.S.M.E. 2008, M.S.M.E. 2010, Ph.D.M.E. 2013




Chief Operating Officer, Mayvenn
Pathak's research in cryogenic physics for space applications led him to join the inaugural class of the NASA Space Technology Research Fellows. He published more than a dozen peer-reviewed scientific manuscripts while serving as a research scientist at NASA across the Jet Propulsion Laboratory, Ames Research Center, and Goddard Space Flight Center. He later became the agency's legislative liaison on Capitol Hill, developing the NASA strategic plan and mission strategy while securing financial and political support.
Pathak was tapped to join the Obama Administration as a policy advisor for the White House National Economic Council, where he focused on crafting economic policy for entrepreneurship and small business. He then worked at McKinsey & Company and Stack Overflow, where he helped grow the company's platform to over 150 million monthly visitors and, ultimately, a $1.8 billion acquisition. Pathak currently serves as the COO at Mayvenn, a venture-backed beauty tech company. He is married to Praachi Pathak (B.S.M.E. 2010). They are raising two daughters, Asmi and Savi.




Academy of Distinguished Engineering Alumni Award
The Academy of Distinguished Engineering Alumni Award recognizes alumni who have provided distinguished contributions to the Institute, profession, field, or society at large. Candidates are highly placed executives and are actively involved in engineering, management, industry, academia, or government.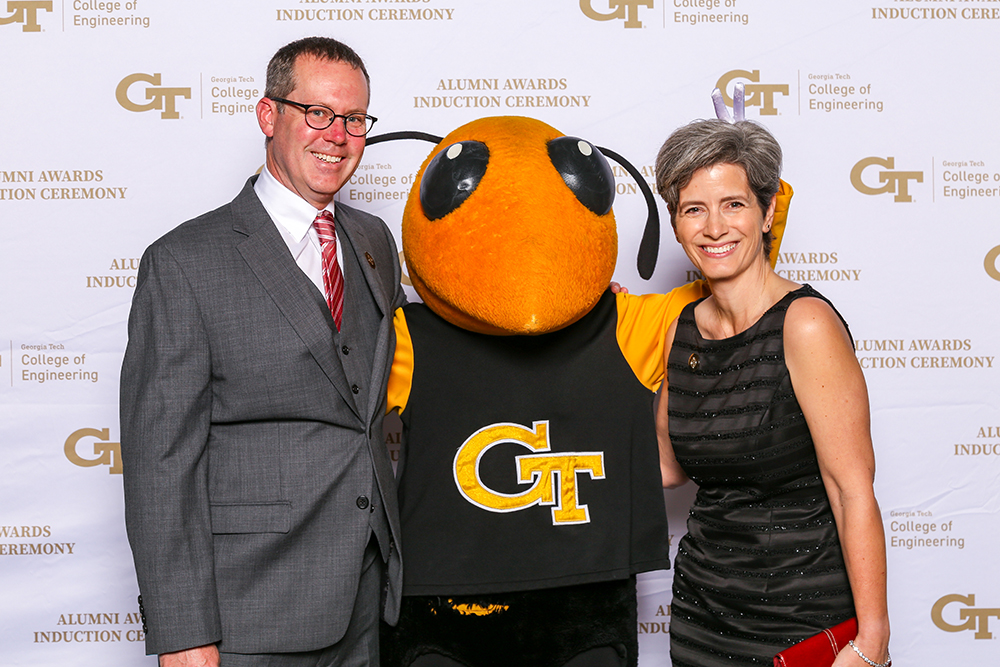 Rebeccah J.C. Brown




M.S.M.E. 2001, 

Ph.D.M.E. 2003




Vice President of 

Global Regulatory Affairs, 

MiMedx Group, Inc.
MiMedx is a biopharmaceutical company developing, manufacturing, and marketing regenerative biologics utilizing human placental allografts for multiple sectors of healthcare. As vice president, Brown is currently responsible for executing regulatory strategy and advancing regulatory approvals for healthcare products worldwide. During her career at MiMedx, she has been responsible for the company's product development, intellectual property, quality assurance, and regulatory affairs. She holds numerous U.S. and international patents.
Brown currently serves as vice chair of the Woodruff School's Advisory Board and is co-founder and chair of the new Women of Woodruff (WoW) organization. WoW is committed to ensuring women students and faculty have the tools they need to thrive at Tech through recruitment, retention, and rewards.
Brown and her husband, Jason Brown (M.S.M.E. 1998, Ph.D.Arch. 2010), also support Georgia Tech through their endowment funds. They have two children, Jack and Clara.




Engineering Alumni Hall of Fame
Membership in the Engineering Alumni Hall of Fame is reserved for individuals holding an engineering degree or honorary degree from Georgia Tech. Those selected have made meritorious engineering or managerial contributions during their careers.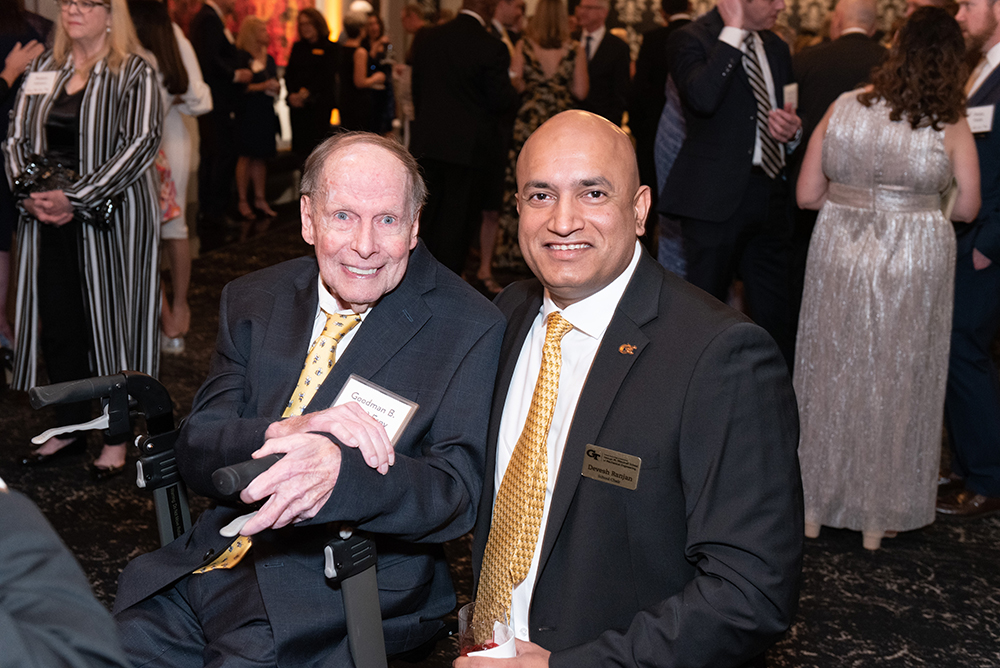 Goodman B. (G.B.) Espy




B.M.E. 1957




President (retired), 

OB-GYN Associates, P.A.
After graduating from Georgia Tech, Espy earned his medical degree at Tulane in 1962. He completed his internship and residency at Charity Hospital of Louisiana and then served as president of OB-GYN Associates in Marietta, Georgia, from 1967 to 2014. Espy is certified by the American Board of Obstetrics and Gynecology and was certified annually by the American College of Surgeons until 2013. He is a fellow of both organizations.
Espy served as assistant physician for the Georgia Tech football team from 1966 to 1983 and was assistant chief venue medical officer for the press center at the 1996 Summer Olympics. He has traveled on missions around the world, including to Southeast Asia, Africa, Haiti, and the Middle East. He brought three children from Albania and Iraq to the U.S. for major surgeries with prolonged recoveries. He has supported students with scholarships for more than 50 years, including graduate and medical students. Espy was a visiting professor at Georgia Tech and lecturer at Wellstar Kennestone Hospital and has contributed to medical literature on a variety of subjects. He was a member of the Woodruff School Advisory Board for 20 years and has served on the advisory board for the bioengineering graduate program since 1995.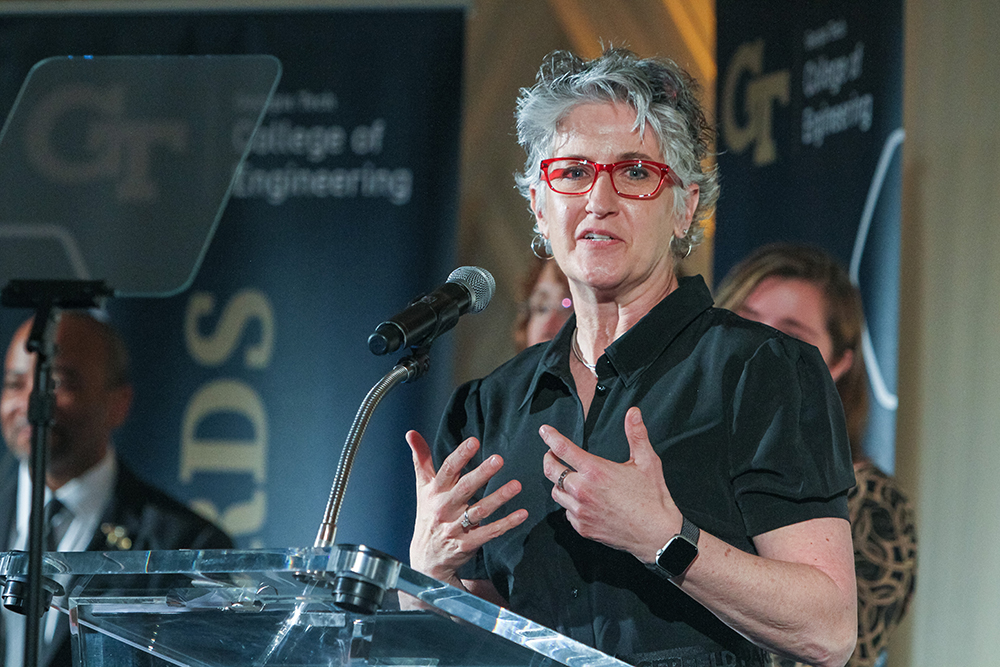 Deborah Kilpatrick




B.S.E.S.M. 1989, 

M.S.M.E. 1994, 

Ph.D.M.E. 1996




Co-CEO and Executive Chair, Evidation Health
Kilpatrick has spent the past 25 years in Silicon Valley in large companies and startups in the medical device, molecular diagnostic, and digital health arenas. She currently is the executive chair of the board at Evidation Health, whose technology platform gives global companies the ability to measure individual health and product benefit outside clinic walls via permissioned, person-generated data.
After earning her status in the "GT-cubed" club (three degrees at Tech), she began her healthcare career at Guidant Corporation in multiple leadership roles, including research fellow and director of research and development.
Kilpatrick is on the board of directors for Sleep Number and the Task Force for Global Health, an international nonprofit organization working to improve health in the world's most vulnerable populations and strengthen care delivery infrastructure in developing countries. A fellow of the American Institute of Medical and Biological Engineering, Kilpatrick was the first woman to chair the advisory board for Georgia Tech's College of Engineering. She has also delivered the Woodruff School's Gegenheimer Lecture on Innovation.
She and her spouse, Kacey Fitzpatrick, are proud supporters of students and faculty at the Woodruff School and have established an endowment for the College's Women in Engineering program.


About the Alumni Awards
The College of Engineering Alumni Awards were created in 1994 under the leadership of John A. White during his tenure as dean. He passed the torch to Jean-Lou Chameau, former Georgia Tech provost and engineering dean, whose outstanding service to the College led him to receive the 2006 Dean's Appreciation Award from then-Dean Don P. Giddens, a Tech engineering alumnus. For the next six years, the program would fall under the guidance of Dean Gary S. May, who received his B.S. degree in electrical and computer engineering from Georgia Tech. In 2017, Steven W. McLaughlin was appointed dean and served until 2020, when he was named the Institute's provost. The Awards are now under the leadership of Dean Raheem A. Beyah, a native Atlantan who earned his Georgia Tech master's and Ph.D. degrees in electrical and computer engineering.