Three Woodruff School Graduates Honored at CoE Alumni Awards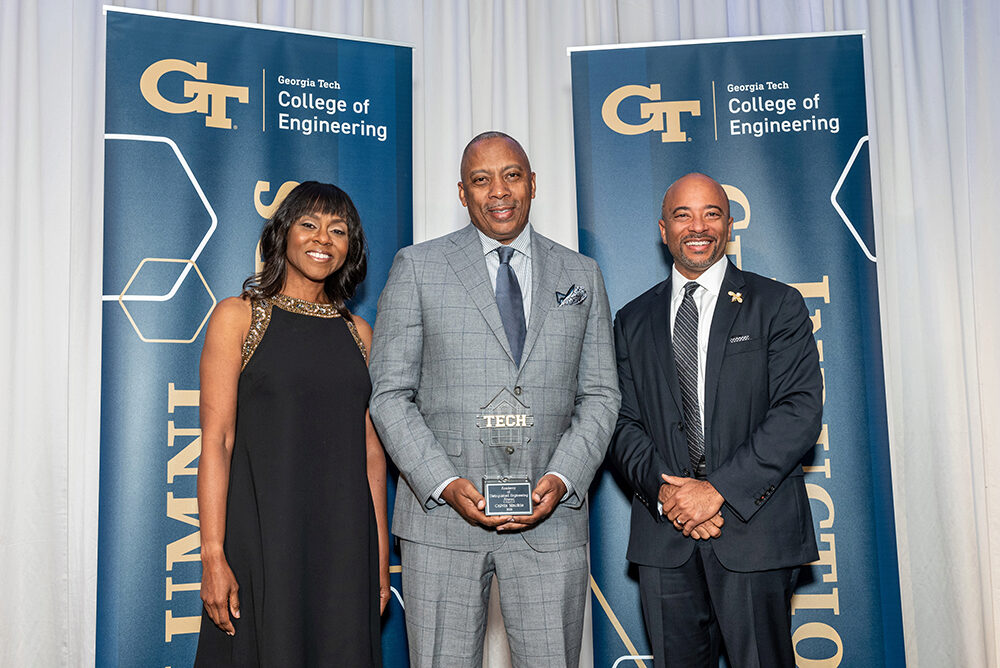 April 28, 2022
After two years of postponements due to the pandemic, the College of Engineering has celebrated 24 alumni who have contributed to the profession, advanced their careers, and enhanced the lives of others.
The 2022 College of Engineering Alumni Awards were held on Saturday, April 23, in Atlanta. The inductees were originally scheduled to be honored in the spring of 2020.
Each year, the College's eight schools nominate graduates in three categories- the Council of Outstanding Young Engineering Alumni, Academy of Distinguished Engineering Alumni , and the Engineering Hall of Fame.
One Woodruff School graduate was honored in each of the main categories. 
Council of Outstanding Young Engineering Alumni
The Council of Outstanding Young Engineering Alumni includes rising stars who have distinguished themselves in the early stages of the career.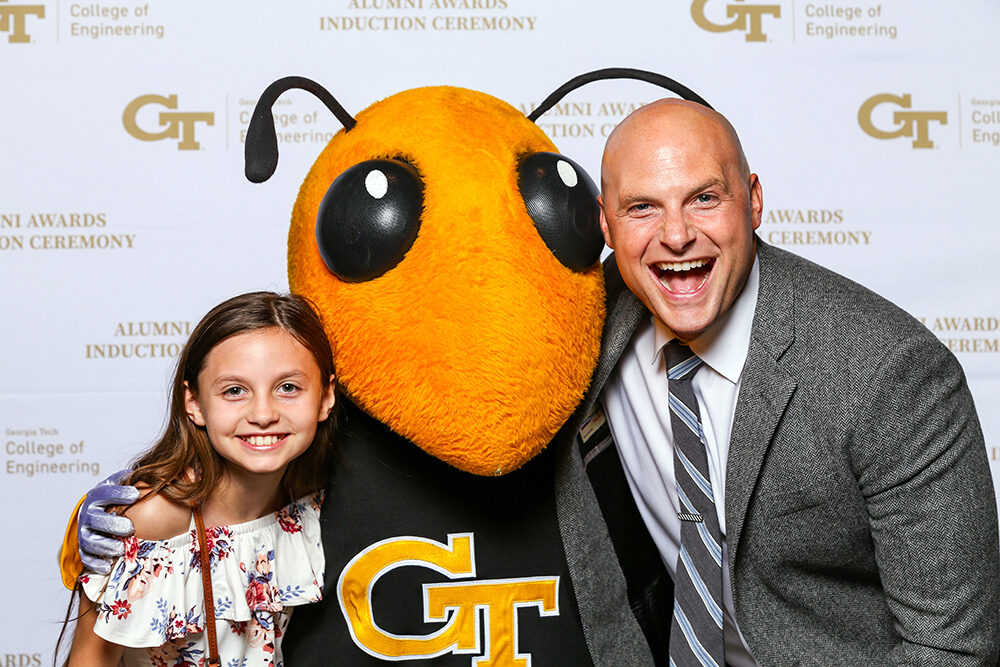 Chip Wade
B.M.E. '06
Owner and Lead Designer Wade Works Creative
Coming from a long line of experienced engineers, carpenters, and craftsmen, Chip began working with his father at an early age — and over the years developed an interest in design and the creation of one-of-a-kind builds. After graduating with a degree in mechanical engineering from Georgia Tech in 2006, Chip focused his attention on building electrical system integrations on fighter aircraft like the F-22 fighter jet and Apache helicopter. He transitioned into media in 2007, lending his carpentry skills to the Atlanta team of HGTV's "Designed to Sell." Since then, he has appeared on numerous national TV shows, including HGTV's "Elbow Room," "Curb Appeal: The Block," and "Ellen's Design Challenge." He has appeared on "Oprah," "Rachel Ray," The Weather Channel, and NBC. Chip is currently producing interactive, user-driven digital experiences for brands and networks in the home and lifestyle category. As an Emmy Award-winning host, designer, and executive producer for networks such as HGTV, FOX, FOOD, and DIY, Chip has become known for his creative direction and innovative problem solving. He represents several national brands as a spokesperson and is the owner and lead designer of Wade Works Creative, offering services in video and digital productions, residential and commercial design, architecture, and building one-of-a-kind amazing stuff. Chip's career is devoted to using his expertise to help people make educated home improvement decisions. Chip resides in North Atlanta with his wife and three children.
The Academy of Distinguished Engineering Alumni
Members of the Academy of Distinguished Engineering Alumni are still active in their careers and have already made significant contributions to the profession, field, Institute, or society at large.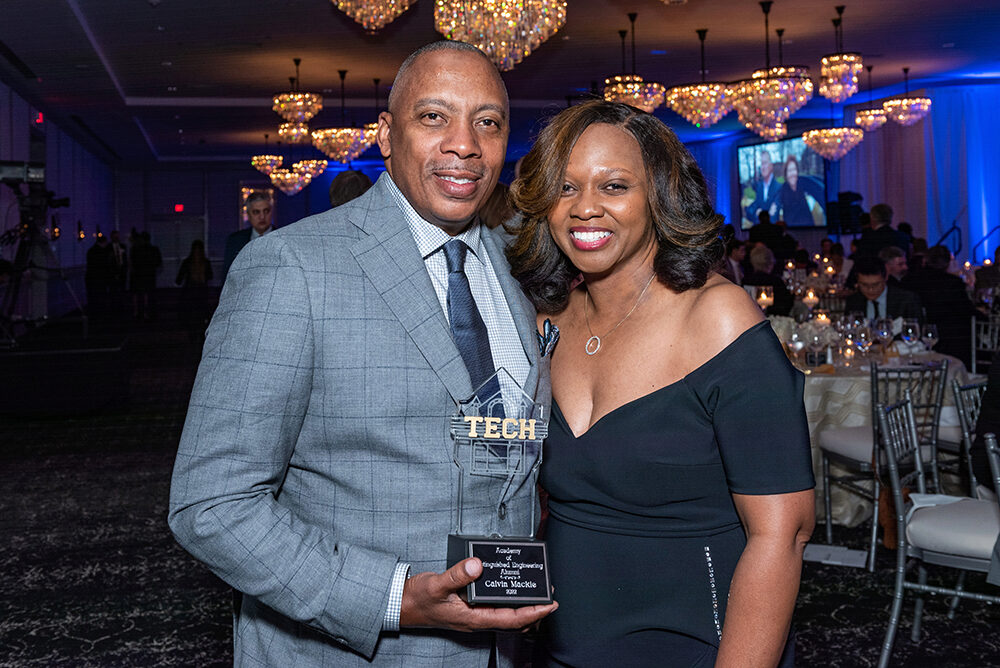 Calvin Mackie
B.M.E. '90, M.S.M.E '92, Ph.D.M.E. '96
President and CEO STEM NOLA
Calvin earned his bachelor's, master's, and Ph.D. in mechanical engineering at Georgia Tech. He is an award-winning mentor, inventor, author, former engineering professor, internationally renowned speaker, and successful entrepreneur. In 2013, he founded STEM NOLA, a non-profit organization created to expose, inspire, and engage communities in the opportunities of science, technology, engineering, and mathematics. To date, STEM NOLA has engaged more than 70,000 K-12 students in hands-on, project-based STEM activities. In 2021, he launched STEM Global Action to advance K-12 STEM education around the world. Calvin has won numerous awards, including the 2003 Presidential Award for Excellence in Science, Mathematics and Engineering Mentoring at a White House ceremony. In 2013, he was awarded the highest honor bestowed upon a Morehouse College graduate: A Candle in the Dark's "Bennie" Award. In 2019, he received the Congressional Black Caucus Foundation Board's Chair Phoenix Award. Calvin is a devoted husband to his wife, Tracy, and father to sons, Myles Ahmad and Mason Amir.
Engineering Hall of Fame
The Engineering Hall of Fame celebrates alumni for their lifelong achievements.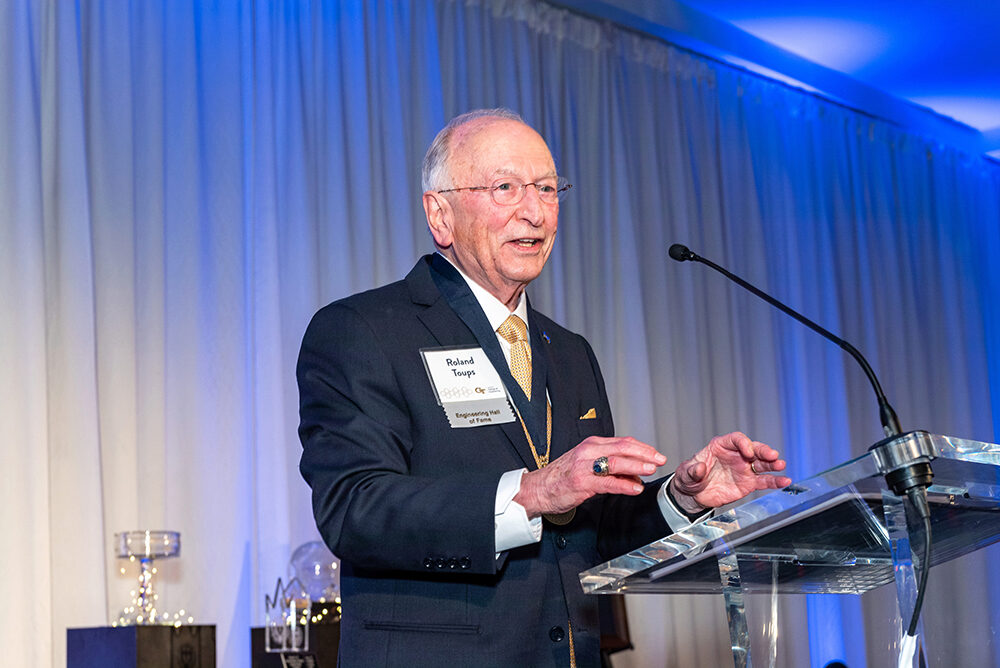 Roland Toups
B.M.E. '60, M.S.M.E. '62
Executive Chairman and CEO (retired)
Turner Industries Group, L.L.C.
Roland retired in December 2021 as the Executive Chairman of Turner Industries Group, L.L.C., a $3 billion industrial contracting firm that specializes in construction, maintenance, pipe fabrication, equipment, and rigging operations domestically and abroad. Roland had been with Turner for 54 of its 60 years of existence, serving 20 years as Chairman/CEO and overseeing the company's growth from a few hundred employees to more than 20,000 today. He received a USAF commission while at Tech and worked in the early development of the Atlas/Titan Missiles at Cape Canaveral, earning the USAF Commendation Medal. His civic activities include chairing many organizations: the Louisiana State Board of Regents, the Franciscan Health System, Our Lady of the Lake Hospital, the Louisiana Chemical Industry Alliance, the Greater Baton Rouge Chamber of Commerce, Rotary Club, and the Capital Area United Way, to list just a few. Roland served on Georgia Tech President Wayne Clough's Advisory Board, received the annual Dean George C. Griffin Award for outstanding community service, and was selected to the Georgia Tech Academy of Distinguished Engineering Alumni. He has also been elected to the Baton Rouge Business Hall of Fame, the LSU Construction Hall of Fame, the LSU Engineering Hall of Distinction, the Catholic High School Hall of Fame, and was the recipient of the annual "Golden Deeds" Award as Baton Rouge's Outstanding Citizen.