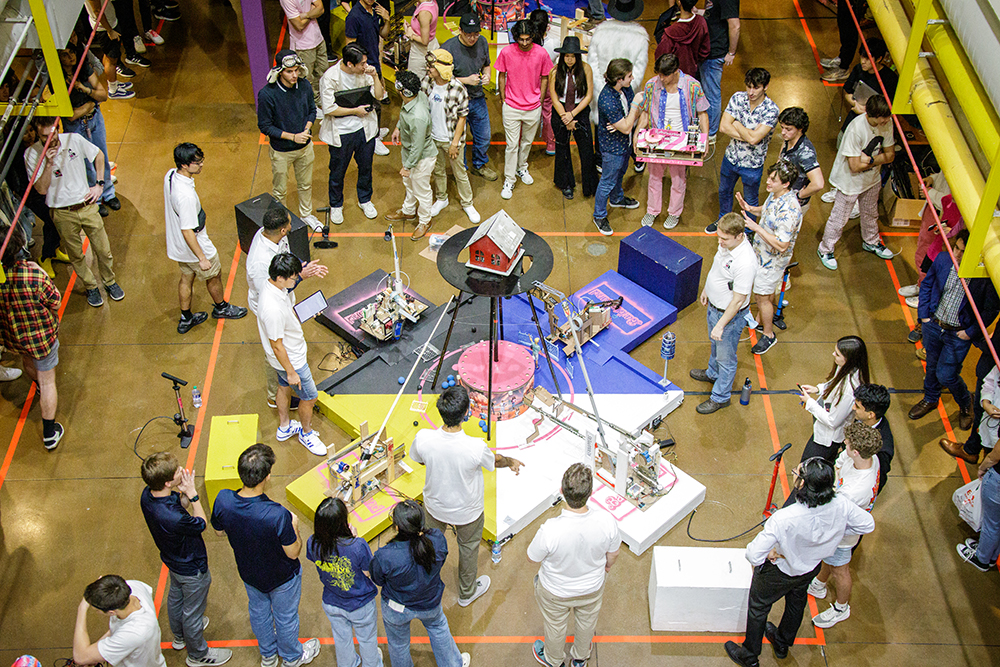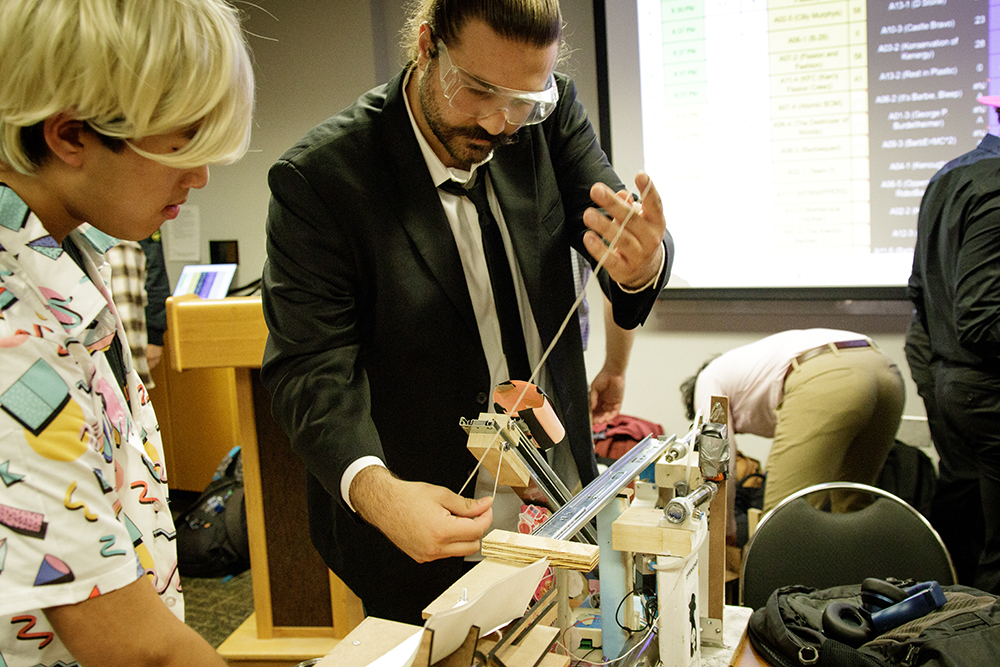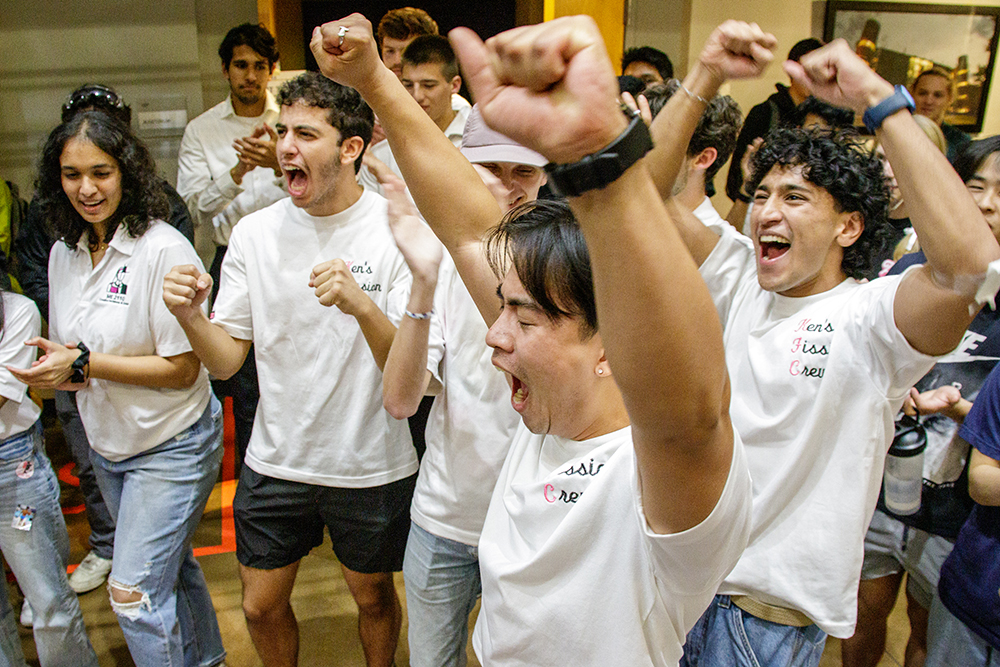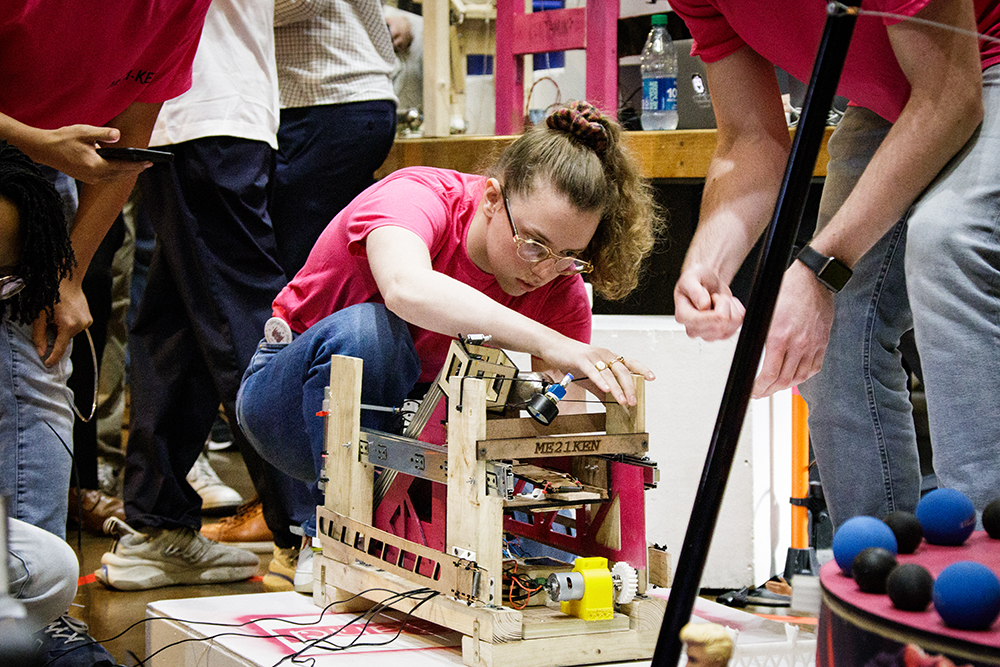 Teams Were Kenough at Fall 2023 ME 2110 Design Competition
November 16, 2023
By Chloe Arrington | Photos by Ian Sargent
There were Barbies, Kens, Robert Johns…and Allans at the George W. Woodruff School of Mechanical Engineering's Fall 2023 ME 2110 Design Competition. The theme for the event, which took place on November 10, was inspired by the summer movie craze, Barbenheimer. 
ME 2110: Creative Decisions and Design is a second-year design and build course that aims to teach fundamental techniques for creating, analyzing, synthesizing, and implementing design solutions, and the class concludes with a student-built robotics competition. 
This semester, students were given the following scenario based on the movie mash-up premise; It is 1945 and Ken, from Barbie Land, has accidentally wandered into New Mexico's Trinity Test Site. Unfortunately, his timing could not be worse because 'Scientist Barbie' is assisting Dr. Oppenheimer in preparing to conduct a volatile test inside the site.  
The teams were tasked with completing a series of challenges and maneuvers that included helping Barbie enrich the test fuel by acquiring isotopes separated via a calutron, raising a test casing into a test tower, and most importantly, entering the Trinity grounds to ensure Ken's evacuation from the blast zone and his safe return to Barbie Land. 
Students were just as creative with the theme as they were with their entries, embracing bright pink machine detailing and blonde wigs, and sporting porkpie hats as they worked to save Ken. 
We Are, Become Winners 
All entries were closer to fine, but it was mojo dojo casa houses Helluva (K)engineers and Barbie-que ChicKen who were named Design Review (Best in Show) and First Place (Final Competition) winners respectively. Second place was awarded to team B-29 and team Mecha Nutz placed third. 
Helluva (K)engineers team member Isabella Brunner was taken aback by the size of the competition. "Looking up and seeing three floors of friends and family peering down at you and cheering you on was absolutely awe-inspiring," she said.  
Brunner, who was on the third floor with family during the presentation ceremony, says she could not stop smiling and will never forget hearing her team's name be called and chanting "That's us!" as she hurried down the three flights of stairs to receive the award.  
---