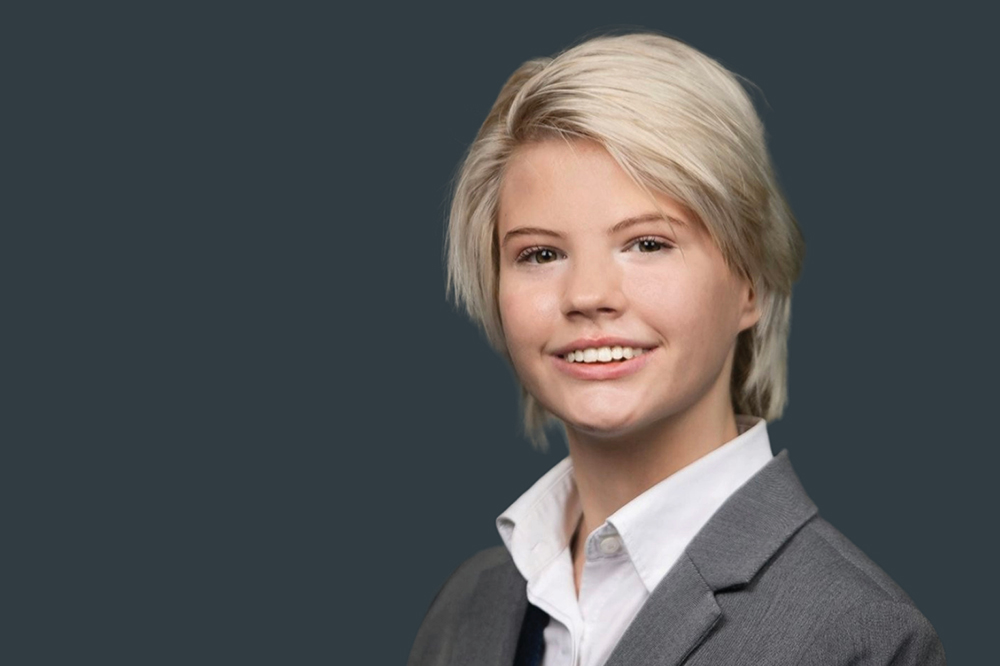 Lauren Paulson Selected to Receive Brooke Owens Fellowship
January 31, 2023
Lauren Paulson, an undergraduate student in the George W. Woodruff School of Mechanical Engineering, has been selected to receive a Brooke Owens Fellowship for 2023. Paulson is studying mechanical engineering while minoring in aerospace engineering.
The Brooke Owens Fellowship is a nationally-acclaimed nonprofit program recognizing exceptional undergraduate women and gender minorities with space and aviation internships, senior mentorship, and a lifelong professional network.
Paulson was one of 47 fellows who were selected based on their incredible talent, desire to pursue a career in aerospace, stand-out creative abilities, record of leadership, and most importantly, commitment to their communities. Almost 1,000 promising and talented students applied worldwide.
Paulson has always loved math, science, and problem-solving, but her interest in aerospace started when she was selected to go to a NASA young astronauts day in middle school.
At Georgia Tech, Paulson has served as the Vice President of Membership of the Yellow Jacket Flying Club. Through this club, she has pursued flight training toward a private pilot license. She also serves on the Woodruff School of Mechanical Engineering Student Advisory Committee, is a prototyping instructor at the Flowers Invention Studio, and is active in Georgia Tech's student-run theatre, DramaTech, where she serves as the head of marketing for the improv troupe and has acted and assisted in directing many shows. Paulson also enjoys running, scuba diving, sailing, and traveling.
Paulson has previously interned at BlackRock through the Hallac Scholars program where she worked to create a data quality visualization tool. She has also worked part-time as a Physics 2 Teaching Assistant at Georgia Tech and as a middle and high school math and science tutor. In addition, she has served as a part-time machine operator at the McKinsey Digital Capability Center where she worked to create a system to send alerts about machine maintenance. Finally, Paulson has conducted research in structural analysis and aeroelasticity under aerospace engineering professors at Georgia Tech.
As a Brooke Owens Fellow, Paulson will intern with Virgin Orbit on their quality engineering team in Long Beach, California this summer.
The Brooke Owens Fellowship was founded in 2016 to honor the memory of beloved industry pioneer and accomplished pilot D. Brooke Owens, who passed away in 2016, after a hard-fought battle with cancer. The Brooke Owens Fellowship celebrates its ongoing mission and legacy of disrupting the historical gender imbalance in the aerospace industry by continuing its mission to provide opportunities and access to talented young professionals from women and gender minorities from all backgrounds.
Three Daniel Guggenheim School students were also named 2023 Brooke Owens Fellows.