Jun Ueda's Actuator Research Garners Nagamori Foundation Recognition
September 16, 2021 | By Christa Ernst
Jun Ueda, professor in the George W. Woodruff School of Mechanical Engineering, and faculty member of the Institute for Robotics & Intelligent Machines and the Institute for Electronics & Nanotechnology at the Georgia Institute of Technology, was named a Nagamori Foundation Awardee for 2021.
Ueda was recognized for his research "Cellular actuators inspired by biological muscles and their human assistive applications." In Ueda's early career at MIT and the Nara Institute of Science and Technology, he developed compliant, large strain piezoelectric actuators and a robust control method called stochastic broadcast feedback and researched extensively robotic manipulation, tactile sensing, and power-assisting controls.
Professor Ueda's recent work at the Georgia Institute of Technology focuses on advancing the potential of piezoelectric, pneumatic, and non-conventional electromagnetic actuators and the integration of new actuators into surgery, physical therapy, and worker assistive technology where traditional actuators are not fully applicable.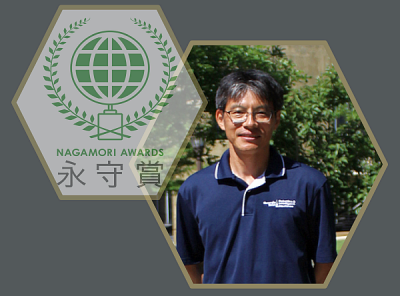 About the Award
The Nagamori Foundation of Kyoto, Japan, was founded in 2014 by its president, and the founder of Nidec Corporation, Shigenobu Nagamori.
The Nagamori Award is an international award given by Nagamori Foundation of Kyoto, Japan and was created "to vitalize the research and development of motor, power generator, actuator, and other related technologies, and support research and development engineers.
Related Research News