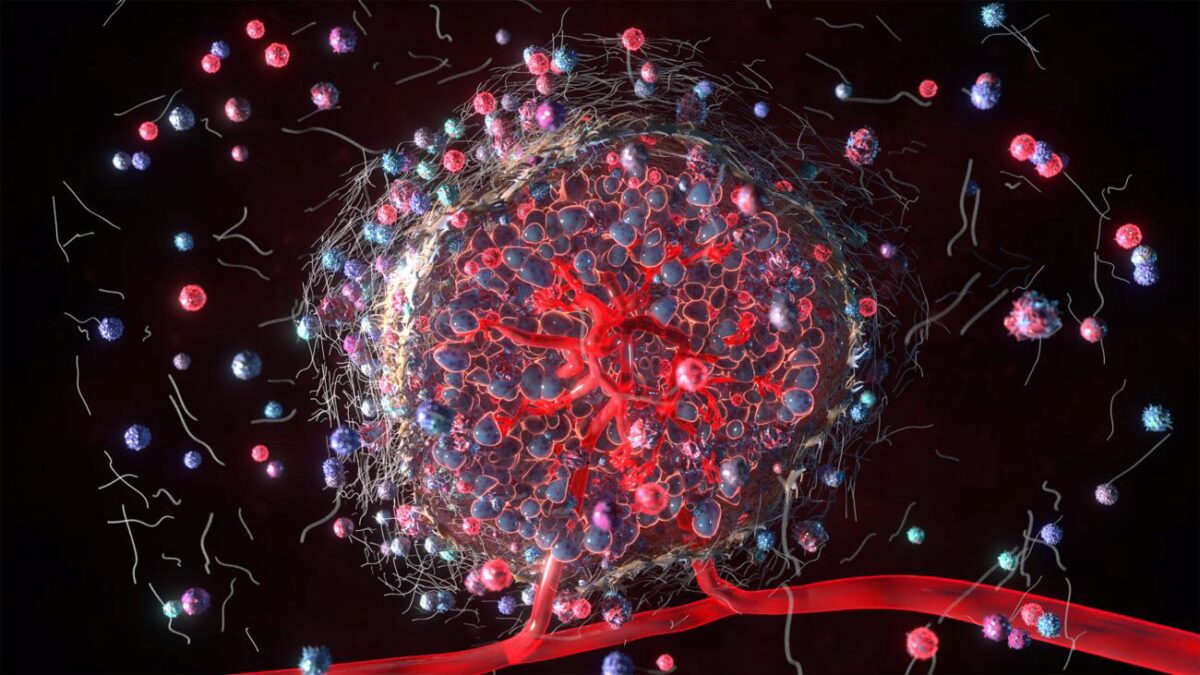 Tumor microenvironment: Ankur Singh and Jean Koff want to understand what's happening at the biomolecular to create cancer disparities.
Georgia Tech-Emory Collaboration on Cancer Disparity in African Americans Gets NIH Boost
August 25, 2022
By Jerry Grillo
Diffuse large B-cell lymphoma (DLBCL) is a fast-growing, aggressive, and all-too-common form of non-Hodgkin lymphoma. And even though white people in the U.S. are more likely to develop it, people of African descent are diagnosed 10 years earlier, on average, and their 5-year survival outcome is much worse.
Researchers Ankur Singh and Jean Koff want to find out why and the National Cancer Institute is supporting their efforts with a $2.76 million, five-year R01 grant. 
Using advanced sequencing and spatial-omics analysis, together with novel patient-derived organoids developed in Singh's lab, the researchers plan to study the interactions between patient-level factors, tumor genetics, and the tumor microenvironment as features that contribute to racial disparities in diagnosis, survival, and treatment.
"Once we identify factors that differ in African American patients, my lab will immune engineer lymph node-mimicking technologies to study these tumors and discover new therapies," said Singh, associate professor in the Wallace H. Coulter Department of Biomedical Engineering at Georgia Tech and Emory University and the George W. Woodruff School of Mechanical Engineering at Georgia Tech. "The project is a true collaboration between a bioengineer and an oncologist."
Koff, a clinical expert in B-cell lymphoma, leads the non-interventional research team in lymphoma at Emory's Winship Cancer Institute, where she focuses on defining the immunologic and genetic factors impacting survival and response to treatment in lymphoma patients. Her team has established a specialized research tissue collection system at Winship.
"Our findings that African American patients are diagnosed at a younger age and exhibit specific tumor genetic abnormalities strongly suggest a biologic component to this disparity, but how race-specific differences in tumor immune microenvironment affect lymphoma outcomes has not been well defined," said Koff. 
Singh's pioneering work developing and deploying modifiable organoids and on-chip systems to model benign and malignant lymphoid tissue, she added, "is an outstanding resource for investigating unanswered questions about how tumor microenvironmental factors influence response or resistance to certain therapies."
Singh and Koff, co-principal investigators on the project, are joined by Coulter Department Assistant Professor Ahmet Coskun, who specializes in multiplex imaging. 
"Collectively, our team will investigate the difference between African American patients versus other ancestries, leading to innovative technologies that will answer questions related to racial disparities in this type of cancer," said Singh. 
Ultimately, they want to apply what they learn to the development of targeted treatments aimed at reducing disparities and improving outcomes for patients. It's the big target in a collaboration that began before Singh arrived in Atlanta.
"Ankur and I have really enjoyed working together since we first learned he was relocating from Cornell to Georgia Tech," Koff noted. "We quickly realized that our research interests and areas of expertise complement each other very well. I think our ongoing close collaboration truly exemplifies a winning Emory-Georgia Tech partnership."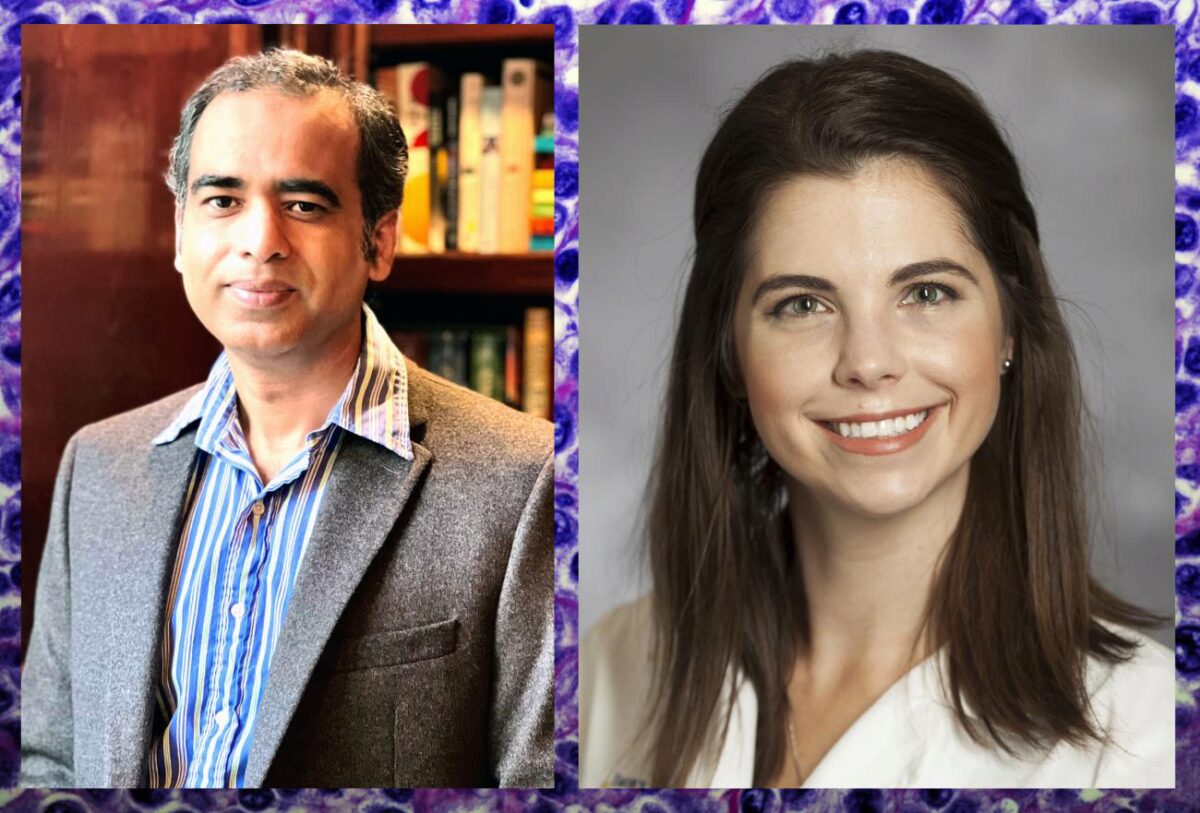 Ankur Singh and Jean Koff