2023 Graduate Program Rankings Released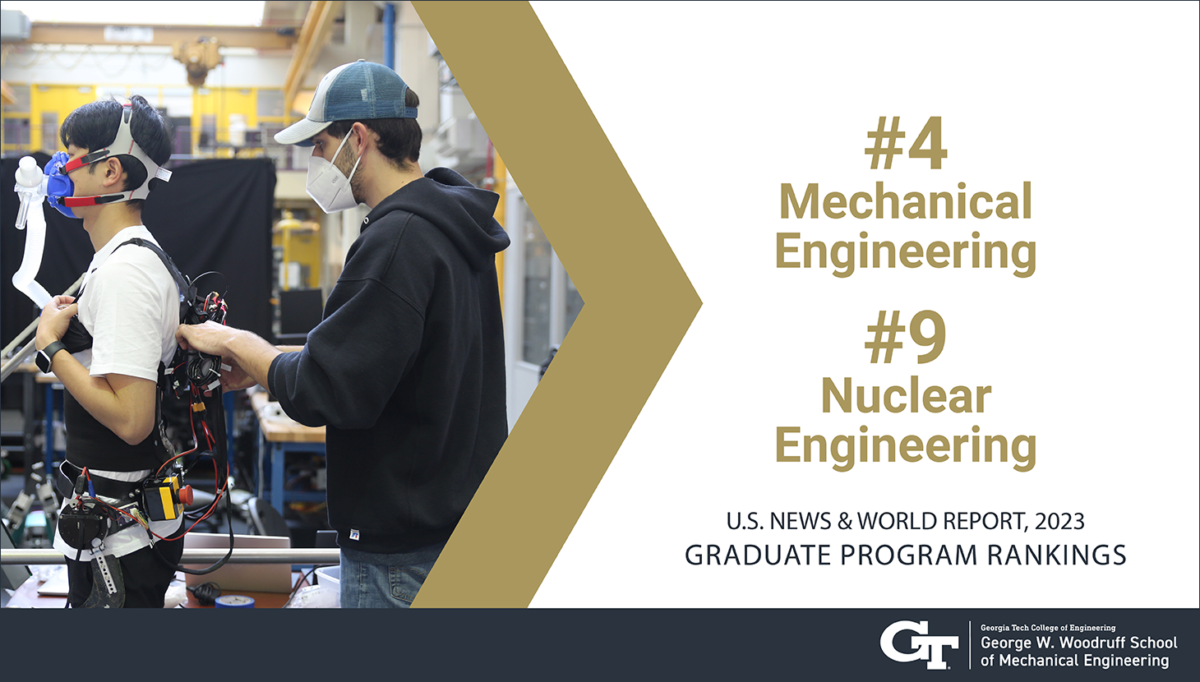 March 29, 2022
The George W. Woodruff School's mechanical engineering graduate program has moved into a tie for 4th (2nd among public universities) in the U.S. News & World Report rankings which were released on March 29, 2022, up one spot from the previous year. Georgia Tech's nuclear engineering program, which is housed in the Woodruff School, is ranked 9th in the nation.
We are honored to have our peers recognize us as one of the top mechanical engineering graduate programs in the nation," said Devesh Ranjan, Eugene C. Gwaltney, Jr. Chair of the George W. Woodruff School of Mechanical Engineering. "This ranking is a testament to the outstanding research conducted by our faculty and graduate students and the impact it is having on a wide-range of research fields. We are grateful for the outstanding support our program receives from staff, alumni, donors, and corporate partners, without whom this would not be possible.
Georgia Tech's College of Engineering remains in the top echelons of leading engineering programs across the country. All of the College's graduate engineering programs are ranked in the top 10 for schools offering that field of study. Additionally, this is the 32nd year in a row that the industrial engineering program claimed the number one spot. The biomedical engineering program ranks 2nd and civil and environmental engineering each rank 3rd in their fields.
Overall, the College's graduate programs are ranked 7th in the country and 4th among public colleges.

U.S. News releases its graduate school rankings each spring. The undergraduate rankings are revealed each September, with the Woodruff School's undergraduate mechanical engineering program ranking second in the country and the College ranking fourth.