Dr. Srinivas Garimella, Professor of Mechanical Engineering, has been named Dean's Professor of the College of Engineering at Georgia Tech in recognition of his unique research and teaching contributions in advancing thermal science principles to reality through micro- and Megawatt- scale sustainable thermal energy systems for carbon-neutral residential, commercial and industrial energy utilization.
According to Dr. Gary May, Dean of the College of Engineering, "This is a prestigious honor and he is deeply deserving. Srinivas has won numerous awards for his research and scholarship. In addition, he has demonstrated a commitment to translate his expertise into real-world applications. The designation of Dean's Professor is not only for his achievement, but because his leadership serves as a testament to the College of Engineering's commitment to excellence."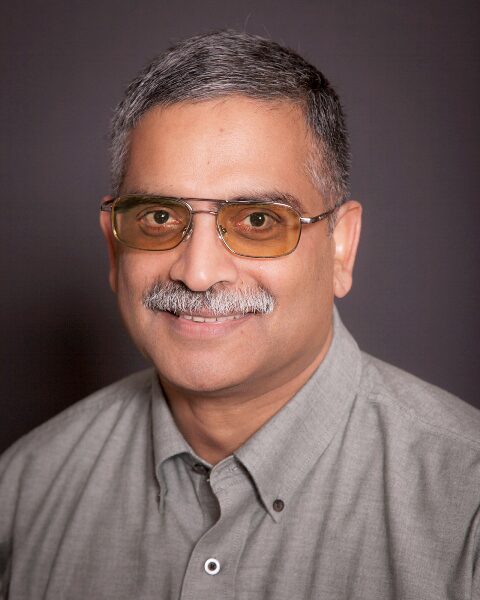 Criteria for the designation of Dean's Professor include outstanding scholarship, dedication to education, and excellence in service at Institutional and national/international levels.  Special considerations are given to those who exhibit a commitment to applications of engineering to improve society.  Nominations are submitted by College of Engineering school chairs, and an ad hoc committee is appointed to evaluate the nominees' credentials and ultimately make a recommendation to the dean.  The Dean's Professor designation carries with it an annual discretionary fund for a five-year period to enhance professional development.
Dr. Garimella was nominated by Dr. Bill Wepfer, Eugene C. Gwaltney Jr. School Chair and Professor of the George W. Woodruff School of Mechanical Engineering. Dr. Wepfer states, "Srinivas is an outstanding advisor and mentor to his many undergraduate and graduate students.  He leads by example and his commitment to excellence.  He built and developed the Sustainable Thermal Systems Laboratory in the wilderness years when energy was not a high Federal funding priority and now he is an ARPA-E rock star.  Srinivas is a great example of how hard work, excellence, and persistent dedication pays off!"
Dr. Garimella began at Tech in August 2003 as an Associate Professor and Director of the Sustainable Thermal Systems Laboratory.  Prior, he was an Associate Professor at Iowa State University, an Assistant and Associate Professor at Western Michigan University, a Research Scientist at Battelle Memorial Institute, and a Senior Engineer at General Motors.
Dr. Garimella conducts research in the area of sustainable energy systems, such as absorption and vapor compression heat pumps, natural refrigerant space-conditioning systems, and automotive climate control/propulsion cooling systems.  His research also includes phase-change in micochannel and compact heat exchangers, heat and mass transfer in binary mixtures, and supercritical/transcritical fluid flow and heat transfer.
Dr. Garimella holds a Bachelors of Technology from the Indian Institute of Technology in Kanpur, India, a Masters of Science and Ph.D. from Ohio State University.