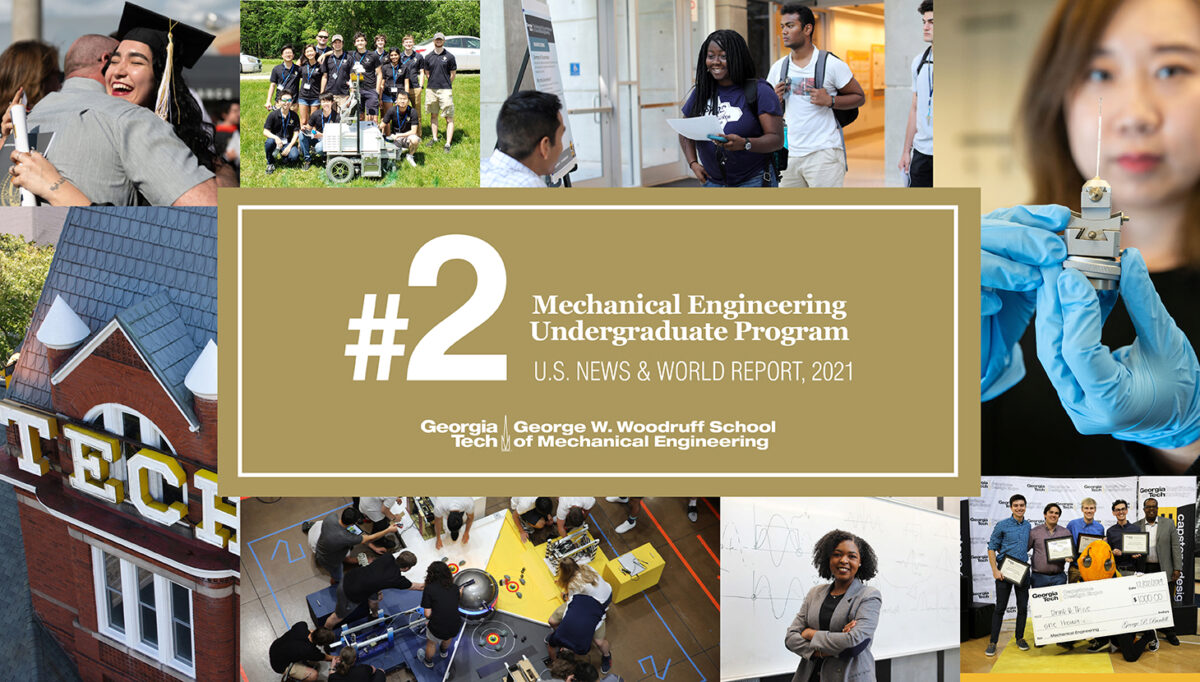 Woodruff School Ranked #2 in Nation
September 14, 2020
The George W. Woodruff School of Mechanical Engineering has risen to second in the 2021 U.S. News & World Report Best Colleges rankings of undergraduate mechanical engineering programs, and ranks first among public universities.
It is an honor for the Woodruff School to be recognized as the top public mechanical engineering program in the country, especially during such a challenging year," said Samuel Graham, Eugene C. Gwaltney, Jr. Chair. "First and foremost I would like to thank our faculty, staff, and students who have remained committed to our mission of educating passionate students, creating new technologies through research, and impacting the world through our contributions. We would not be where we are without their efforts. We are grateful for the support of our alumni and donors who have helped to strengthen our program, and to our peers who inspire us and push us to be better. We are excited about the diverse and talented undergraduate students who have chosen to call the Woodruff School home and I know we are up to the challenge of preparing them for their futures.
All the Georgia Institute of Technology's engineering programs ranked in the top four for schools offering that field of study, with Civil Engineering and Industrial Engineering named number one in their disciplines. Undergraduate degrees in aerospace, biomedical chemical, and mechanical engineering programs were all ranked No. 2 in their respective fields. This is the 26th year in a row that the industrial engineering program claimed the number one spot.
This is the eighth time the College of Engineering has placed fourth in the U.S. News rankings. Among public universities, Georgia Tech's engineering program ranks second behind the University of California, Berkeley.
Georgia Tech was also ranked first in Cybersecurity and Software Engineering, third in Internships and Co-Ops, and fourth as the most innovative school.