Rogers Receives Lockheed Inspirational Young Faculty Award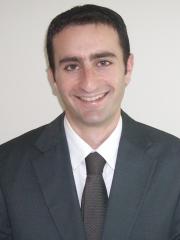 As a result of his outstanding educational accomplishments, Jonathan Rogers, assistant professor, has been selected to receive the 2016 Lockheed Inspirational Young Faculty Award. The purpose of this award is to recognize inspirational professors and mentors from among the untenured junior faculty from the Georgia Tech Schools of Aerospace Engineering, Electrical and Computer Engineering, and  Mechanical Engineering. Award recipients are selected based upon contributions that inspire, recruit, develop, and uplift  students to reach for their dreams and to excel.
The generosity and leadership of Lockheed Martin has made this award possible. Dr. Rogers will be recognized at a faculty awards ceremony with Lockheed Martin that will occur this Spring.