Outside the Classroom
There are many opportunities that exist outside the classroom.  These are great ways to supplement your undergraduate education, receive necessary assistance and strengthen your resume.   
---
Student Assistance & Resources
Counseling Center - Our Center offers free mental health counseling services to all currently enrolled Georgia Tech students, as well as psychoeducational testing services, stress management and wellness workshops, and in-house focus groups to help clients connect over shared experiences.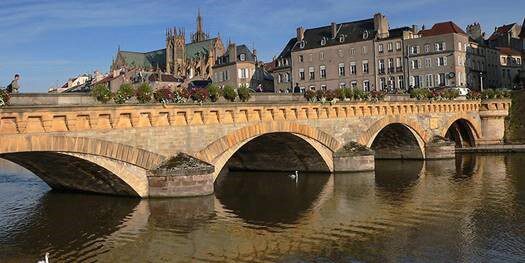 Georgia Tech-Lorraine 
Georgia Tech-Lorraine is Georgia Tech's European campus located in historic Metz, France, just 90 minutes from Paris by train. Year-round undergraduate, masters, and PhD programs foster the flow of new ideas, create new opportunities, and nurture the development of global leadership and innovative thinking in students. ME majors can study at Georgia Tech Lorraine any semester and all credits and financial aid transfer seamlessly. Courses are taught in English by Georgia Tech faculty and no French language skills are necessary. Students stay on track towards their degree while discovering Europe and becoming global citizens.
Undergraduate research available in the Spring and Fall! 
ME courses offered at the Lorraine campus include:
ME 3017 – Major Requirements
ME 3322 – Major Requirements
ME 3340 – Major Requirements
ME 4699 – Research Credit
Graders for ME Classes - Woodruff School faculty can hire graders each semester for the undergraduate classes they are teaching. Please contact ME or NRE professors directly if you are interested.  You must have previously earned in A in the course.  After you find a position, you need to fill out the Grader Hiring Form to be hired and paid by GT.
Shell Tutors - Please email Dr. Al Ferri if you are interested in becoming a Shell Tutor.  The tutors are hired during the first week of school each semester.
FE/EIT (pre-cursor to PE Licensure)
Lean Six Sigma Certification (Green Belt and Black Belt Certifications) - There are several ways to receive this certification: