Air Products Undergraduate Research Symposium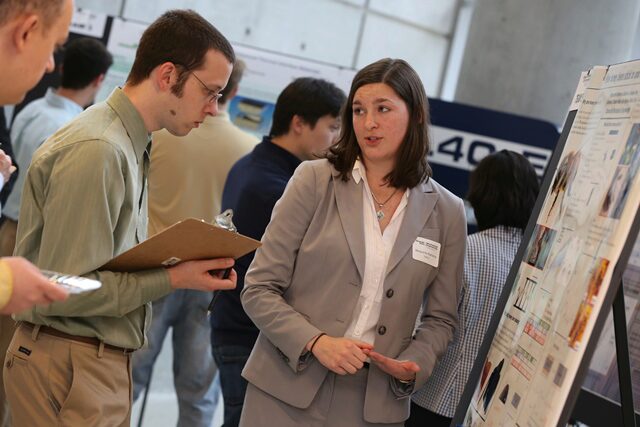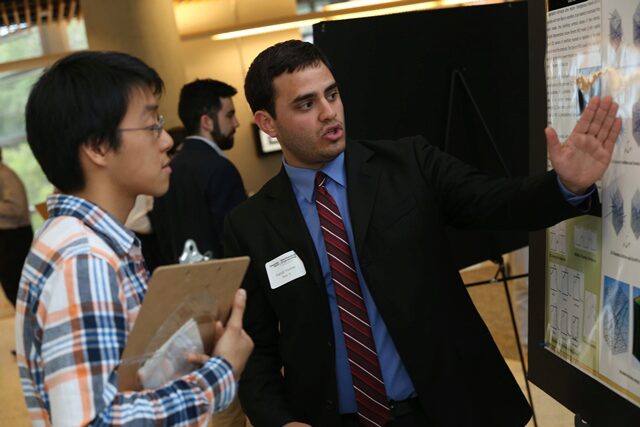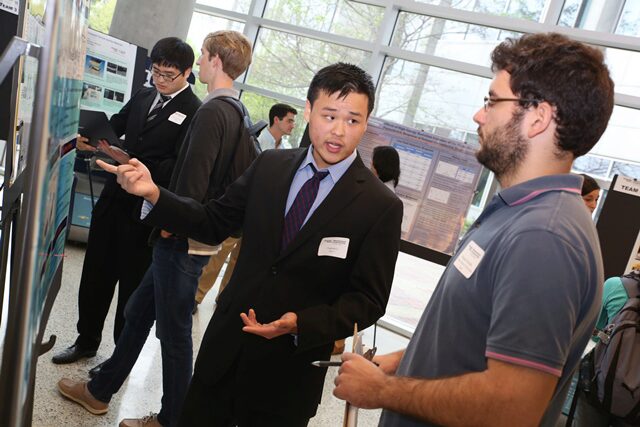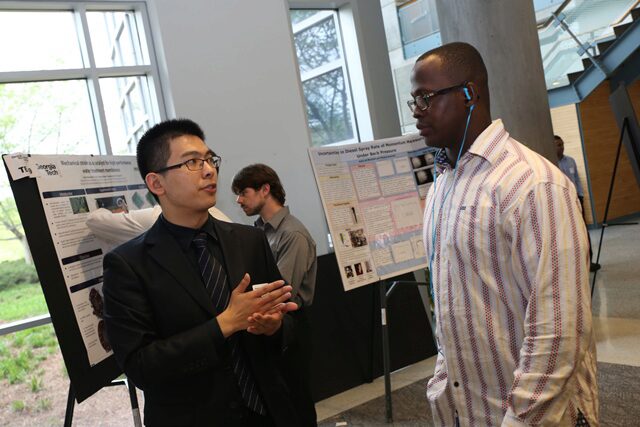 The Air Products ME Undergraduate Research Symposium provides an opportunity for undergraduate students to showcase their research accomplishments. Made possible by a generous grant from Air Products and Chemicals, Inc., the Research Symposium reflects the high quality and wide-ranging research being conducted by undergraduate students in the George W. Woodruff School of Mechanical Engineering.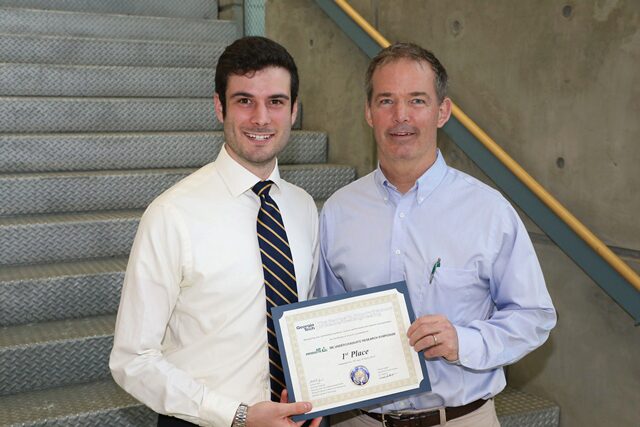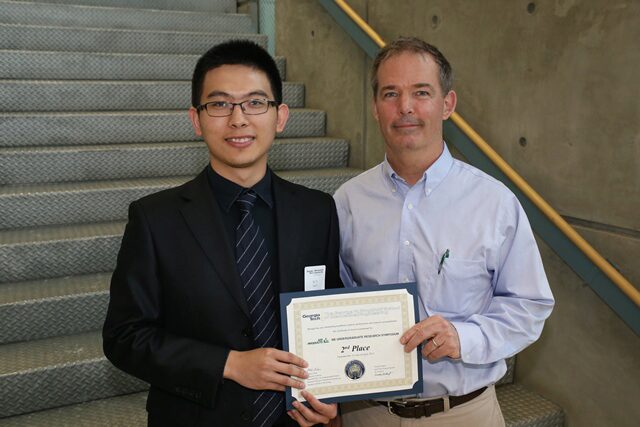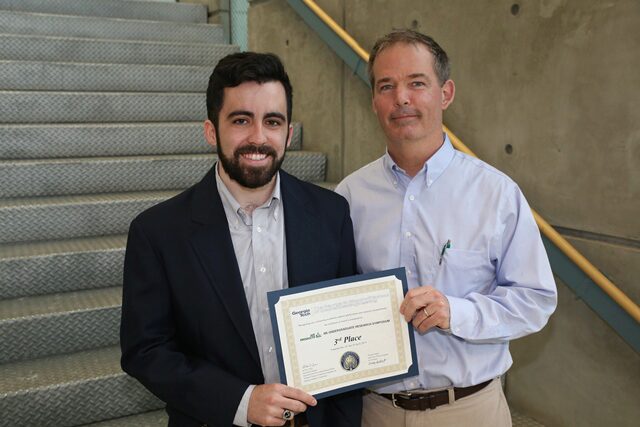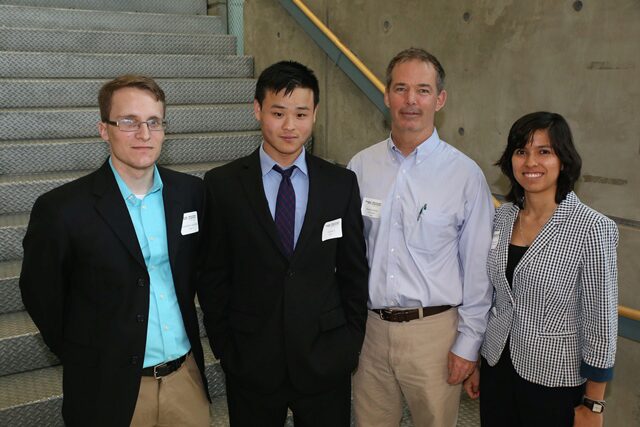 Spring 2015
| Winners | Student | Advisor | Research Project | Sponsor |
| --- | --- | --- | --- | --- |
| 1st place | Daniel Budenstein | Shuman Xia | Mechanical Stress as a Catalyst for High-Performance Water Treatment Membranes | Air Products |
| 2nd place | Su Yu | Satish Kumar | Computational Modeling Analysis of Containerized Data Center Servers | Air Products |
| 3rd place | Max Stockslager | Craig Forest | Device for minimally invasive measurement of intracranial pressure | PURA |
| Honorable Mention | Christopher Capocasale | Craig Forest | Targeted Methods for Paired In-vivo Multipatching across Brain Structures | PURA |
| Honorable Mention | Aida Yoguely Cortes-Pena | Nazanin Bassiri-Gharb | Effects of High-Energy Radiation Exposure of the Dielectric and Piezoelectric Response of Relaxor-Ferroelectric Single Crystals | Air Products |
| Honorable Mention | Yuanda Li | Alexander Alexeev | Thrust generation of thickness-varying flexible fins | Air Products |
About Air Products
Air Products has been enabling its customers to become more productive, energy efficient and sustainable for more than 70 years.  With their atmospheric gases, process and specialty gases, performance materials, equipment, and technologies, Air Products supplies innovative solutions to energy, environment and emerging markets.   Air Products aims to develop lasting relationships with their customers and communities based on human qualities:  an understanding of their needs, integrity and honesty in the way they do business, and a passion for exceeding expectations.
Air Products was established in 1940 in Detroit, Michigan, on the strength of a simple but then revolutionary idea:  the "on-site" concept of producing and selling industrial gases, primarily oxygen.  At the time, most oxygen was sold as a highly compressed gas product in cylinders that weighed five times more than the gas itself.  Air Products proposed building oxygen gas generating facilities adjacent to large-volume users, thereby reducing distribution costs.  The concept of piping the gas directly from the generator to the point of use proved sound and technically solvable.