Engineering News-Record Names Alumnus Top 25 Newsmaker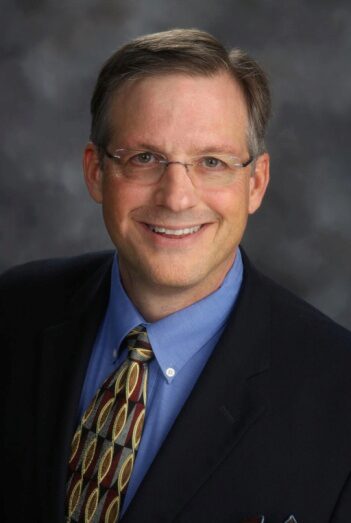 Engineering News-Record's (ENR) Top 25 Newsmaker is a well-known and sought after title within the engineering and construction industry. Georgia Tech Alumnus, Brent Darnell, was named among the Top 25 Newsmakers of 2011 for his Emotional Intelligence training approach to business success through client consulting, university teachings and his growing list of publications, including the best-selling People-Profit Connection.
Described by ENR, "[The 2011 Newsmakers] have been chosen for their outstanding accomplishments, far exceeding what might be expected in their day-to-day duties, for injecting an original idea or new approach that would take the place of traditional practices, or for performing some special service that benefits the industry and the public."
As an '81 graduate of Georgia Tech, Brent's career as a mechanical engineer began in the construction industry. He worked in a variety of positions ranging from Mechanical/Electrical Coordinator to Senior Project Manager for companies including: Blount Construction, Clark Construction and Skanska. While gaining experience, he also gained insight into the common problems that plagued the industry, such as safety, communication and teamwork issues, poor industry image, and stress and burnout, which often resulted in costly business consequences. Brent soon realized that rather than just being a part of the construction industry; he wanted to improve it. He wanted to find solutions to these common problems and to help create safer, more efficient, more collaborative workplaces. This desire led Brent to find his passion for mentoring and coaching construction companies and their employees.
In 2002, Brent founded Brent Darnell International, a company devoted to teaching "soft skills" and emotional intelligence to the technical industries. He has since been fortunate enough to work with thousands of people in over 70 companies from 15 countries worldwide. Whether a company experiences a breakdown in communication, lack of teamwork, or poor stress management, Brent's unique skill-set enables him to coach and mentor its employees to help get back on track and work to their highest potential.
In receiving ENR's award, Brent Darnell is joined by 24 other influential newsmakers. Most noteworthy is that within this group of outstanding men and women being honored for their success is a past participant of one of Brent Darnell's very own coaching and training programs.
In addition to coaching and public speaking, Brent has also authored a series of books that aim to turn so-called "tough guys" into exceptional leaders within the industry. These include: Communication and Presentation Skills for Tough Guys; Relationship Skills for Tough Guys; Stress Management, Time Management and Life Balance for Tough Guys; and The Tough Guy Survival Kit which combines all three books within the series.
 "It's an honor and privilege to be included in this year's list of Top 25 Newsmakers by ENR," Said Brent Darnell. "I am even more grateful for the experiences and people along the way that have helped to make it all possible."
Related Links