Undergraduate Program Third in 2020 U.S. News and World Report Rankings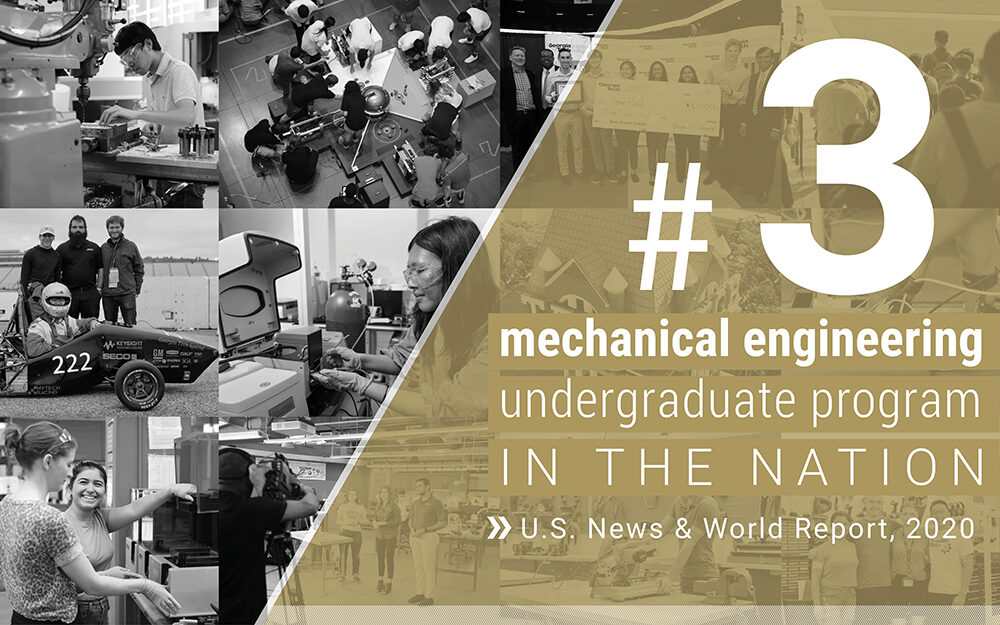 For the fifth consecutive year, the George W. Woodruff School of Mechanical Engineering's undergraduate program at Georgia Tech is ranked in the top three in the nation. The 2020 rankings by the U.S. News and World Report were released on Sept. 9 and placed Georgia Tech's mechanical engineering program in an elite group of schools along with the Massachusetts Institute of Technology and the University of California, Berkeley. 
"The Woodruff School's ranking among the top three undergraduate programs in the nation is a reflection of the outstanding accomplishments of our students, faculty, and staff," said
Samuel Graham
, Eugene C. Gwaltney, Jr. Chair. "We pride ourselves on our student focused hands-on approach to undergraduate education, with our students having the opportunity to design, build, innovate, and conduct research with our faculty and their peers. We are preparing them to address the most demanding real-world engineering challenges. We are grateful that our academic peers and industry recognize the quality of  our people and programs. We are also thankful for our alumni and donors who have supported the many initiatives in our school that help to make the Woodruff School a special place."
All of the College of Engineering's undergraduate programs are ranked fourth or higher in their respective disciplines, with both the Woodruff School and the College of Engineering ranking second among public universities. Georgia Tech is the fifth-ranked public school in the country across all disciplaines, and is 29th overall.