Thomas Receives DoD Career Development Award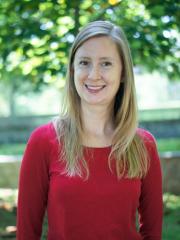 The Department of Defense office of the Congressionally Directed Medical Research Program awarded Susan Thomas with a Peer Reviewed Cancer Research Program Career Development Award. 
Based on the awardee's record of accomplishments and the proposed research, this three year, $529,000 award supports independent, early-career investigators to conduct impactful research and foster their productive, independent career at the forefront of cancer research relevant to active duty Service members, their families, and other military beneficiaries.
Dr. Thomas's project focuses on developing targeted therapeutic approaches to treat melanoma, a disease that disproportionately affects U.S. Military personnel. Her laboratory will utilize nanotechnology to investigate how targeted delivery improves melanoma immunotherapy.