Sulchek Amongst Team Awarded Dr. J David Allen Seed Grant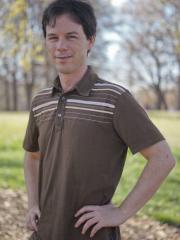 The Georgia Research Alliance has announced the inaugural award of the "Dr. J David Allen Family Seed Grant Program in Cellular Manufacturing." The project is entitled "Microfluidic Technologies for Improved Engineering of iPSCs and their Applications to Treating Corneal and Lymphatic Diseases." The team consists of Dr. Todd Sulchek (Georgia Tech), Young-sup Yoon (Emory), and James Lauderdale (UGA). 
The goal of the project is to analyze and validate a mechanical method to deliver "reprogramming factors" to human somatic cells to create induced pluripotent stem cells (iPSCs). The microfluidic/mechanoporation method will achieve higher delivery efficiency of these necessary factors, maintain cell viability, and will be designed to be high throughput. The resulting iPSCs will be validated through in vivo studies and tested for their ability to differentiate into lymphatic endothelial cells (for treatment of lymphedema and cancer) or corneal epithelial cells (for treatment of eye disorders).
The team will receive $90,000 in funding from the GRA made possible through a generous gift by Dr. J. David Allen to support research in cellular manufacturing across Emory University, the University of Georgia and Georgia Tech. The intent of Dr. Allen's gift is to accelerate collaboration, stimulate innovation, and enhance the reputation of these three GRA partner universities.