Ranjan Participates in NAE's 2016 USFOE Symposium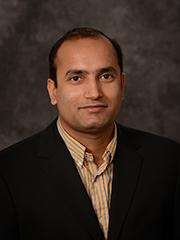 Associate Professor Devesh Ranjan is among one hundred of the nation's brightest young engineers who have been selected to take part in the National Academy of Engineering's (NAE) 22nd annual U.S. Frontiers of Engineering (USFOE) symposium. Engineers ages 30 to 45 who are performing exceptional engineering research and technical work in a variety of disciplines will come together for the two and a half day event.
The goal of the Frontiers of Engineering program is to bring together engineers from all engineering disciplines and from industry, universities, and federal labs to facilitate cross-disciplinary exchange and promote the transfer of new techniques and approaches across fields in order to sustain and build US innovative capacity. The participants -- from industry, academia, and government -- were nominated by fellow engineers or organizations.
"The USFOE symposium brings together some of our nation's brightest young engineering talents and gives them the opportunity to develop professional relationships that become critical their advancing our nation's well-being throughout their careers," said NAE President C. D. Mote, Jr.
The 2016 US Frontiers of Engineering will be held on September 19-21 in Irvine, California. The four broad topics that will be covered at the 2016 symposium are: Technologies for Understanding and Treating Cancer, Pixels at Scale, Water Desalination and Purification, and Extreme Engineering.