HyTech Racing wins first place at Formula Hybrid Competition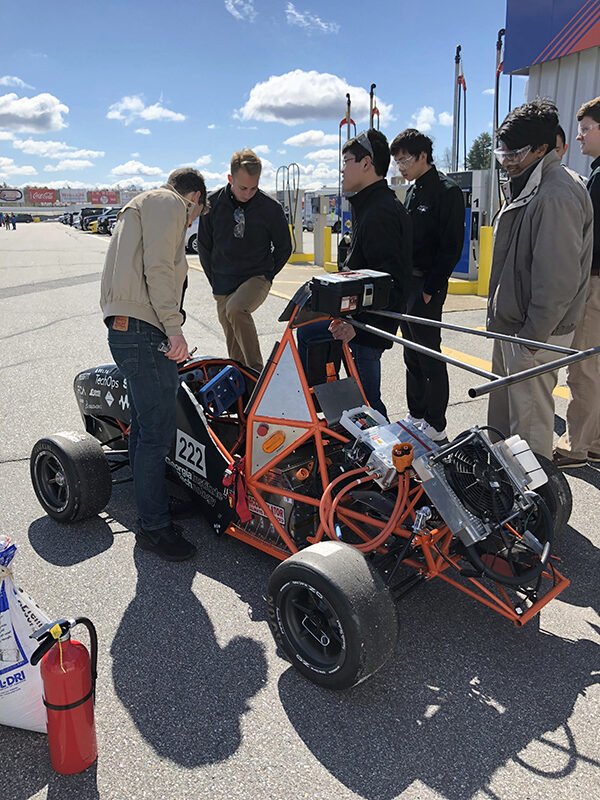 Georgia Tech student competition team HyTech Racing recently won first place in the electric category at the Formula Hybrid Competition, with high scores in Project Management, Design, and the Endurance Event. The Formula Hybrid Competition is an interdisciplinary design and engineering challenge that targets undergraduate and graduate university students. The teams must collaboratively design and build a formula-style electric or plug-in hybrid race car and subsequently compete in a series of events. Held from April 30–May 3 at the New Hampshire Motor Speedway in Loudon, the competition drew 23 teams from across the US, as well as Canada, India and Turkey.
Click here for more photos from the competition.