The Story Behind the '96 Olympic Village Electric Tractors
ME Laboratory and Facilities Coordinator Jason Barnes played a big role in transporting people around the Olympic Village for the '96 Olympics - he designed and managed the overall production of 70 high speed electric tractors that pulled passenger trams around the Georgia Tech campus.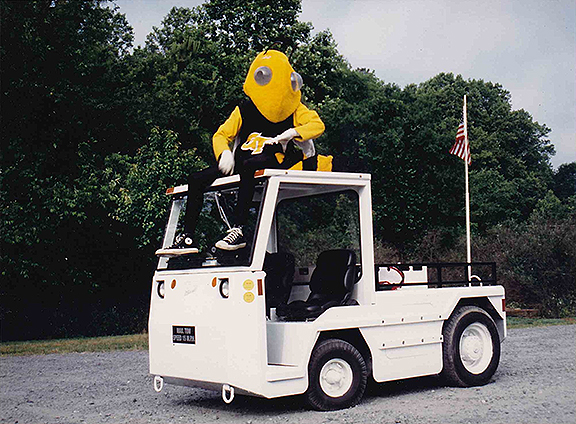 After Jason's freshman year commuting from West Cobb to Tech (1991-92), he transferred to Southern Tech (now KSU) to be closer to home and take on a job at Tug Manufacturing (now Tug Technologies).  His automotive and fabrication experience allowed him to do most of the physical design of a new high-speed electric baggage tractor project Tug Manufacturing was completing for airport use.
"I worked with a cad operator to design the chassis, suspension, and all the mechanical parts.  One particular challenge was packaging the dual electric motors and planetary drive hubs so that disc brakes could still be fitted.  Some of the novel features of this Tug were a 20mph top speed, independent front suspension, and a total of 1000 amps at 80vdc to power the dual drive motors.  Most electric tugs before this one would only run about 5 miles-per-hour," said Barnes.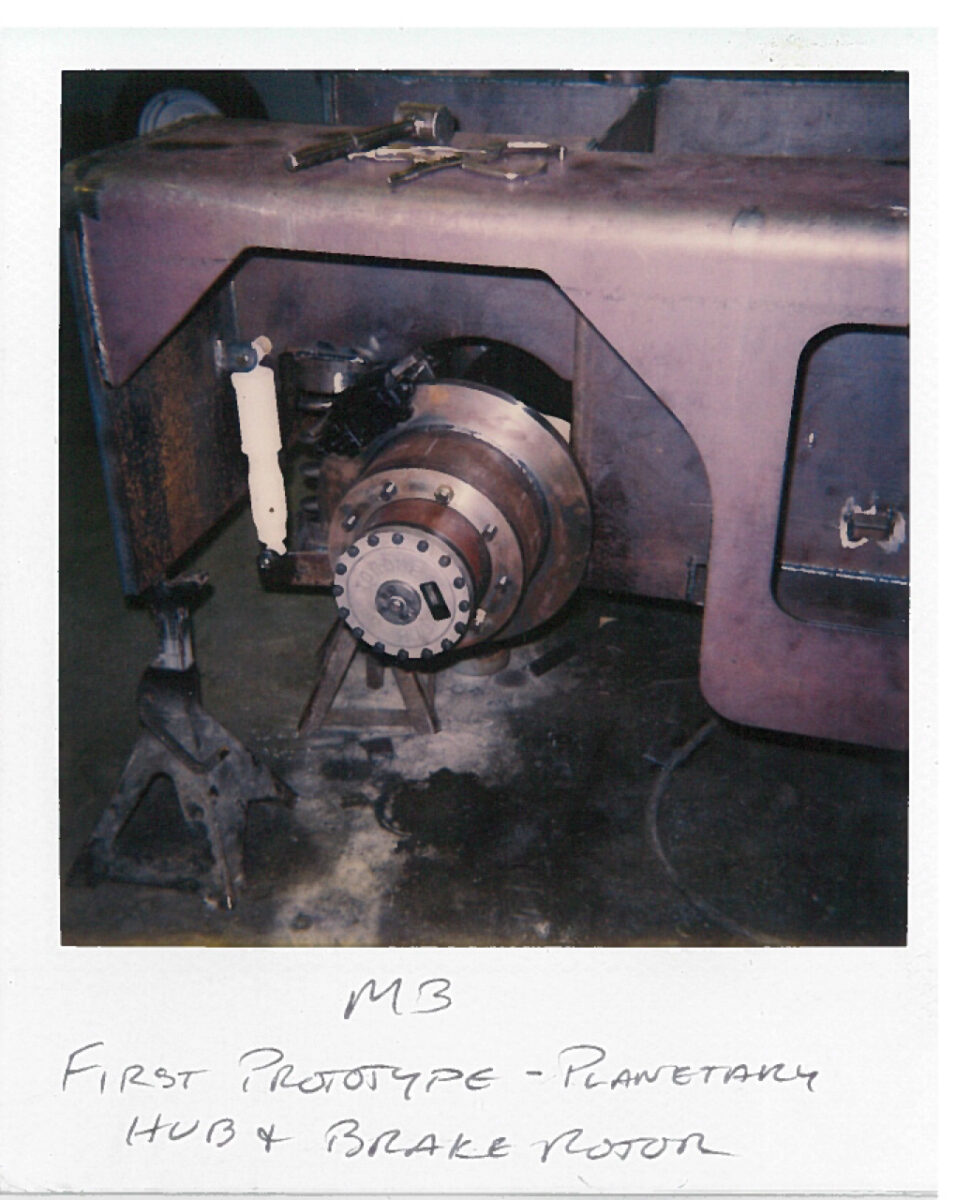 After prototypes were completed for the airport project, the Olympic connection was established.  As a contribution to the Olympic Village, Georgia Power purchased 70 electric tractors from Tug Manufacturing for their environmentally friendly locomotion.  Georgia Power wanted to provide an emissions-free environment for the athletes.
As production started, Jason shifted from the R&D department and became the product manager over the unit. "We had some early bugs to work out, such as the actual routes on campus.  We found the drivers were over-speeding the trams on some of the hills and had to tweak the routes a bit.  The handling due to the suspension design inspired driver confidence that could exceed the safe speed of the tractor – and also the maximum rotational speed of the motors."
"The lower level of the Peters parking deck was the charging station, with 70 chargers and water taps for refilling the batteries all lined up.  I made a couple of trips down during the Olympics to carry spare parts in and just monitor how they were working.  On open ceremony night, while President Clinton was on campus, I was lugging a 40lb electric power steering pump through a packed Marta system, and through Olympic Village security. It was very cool seeing the product I had so much design and engineering input on literally covering the GA Tech campus!"