Hu Receives NSF CAREER Award
Dr. David Hu, assistant professor in the George W. Woodruff School of Mechanical Engineering, has been awarded a prestigious 2013 Faculty Early Career Development (CAREER) Award from the National Science Foundation's physics division for his research on the locomotion through particulate environments by invertebrates and vertebrates.
In nature, organisms must contend with particles in a dirty and hazardous world.  Hu will study how mosquitoes survive flying in fog and how eyelashes divert flows from the eye.  This work will lead to new methods for keeping surfaces clean.
"I am grateful to the NSF for this support and honored to be among the 4 Woodruff CAREER award winners this year," Dr. Hu states. "In my lab, research and education have always gone hand-in-hand. For me, the joy of discovery is only matched by the joy of communicating creatively. I am grateful NSF supports work like the wet-dog shake and other animal physics studies with the potential to touch young scientists."
Dr. Bill Wepfer, Chair of the Woodruff School, offers his congratulations by affirming, "David Hu is a high-energy, curious, passionate and focused researcher. His enthusiasm about understanding how nature works is compelling and drives David and his graduat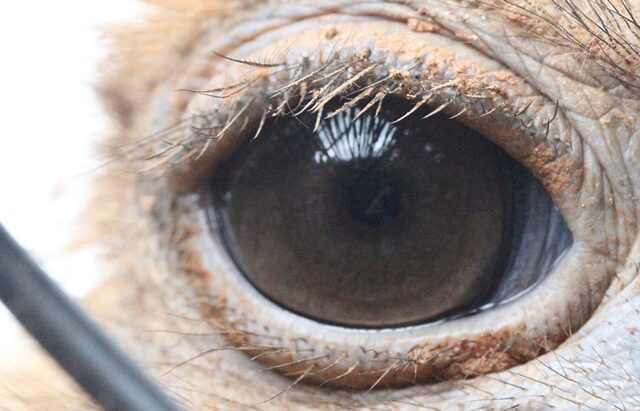 e students to achieve some pretty amazing things!"
An additional and integral part of this award is an outreach component. As such, Hu will establish and lead a student photography organization at Georgia Tech to increase the use of aesthetic and scientific photography in labs to facilitate scientific communication to the public.  
The CAREER Program offers the NSF's most prestigious awards in support of junior faculty who exemplify the role of teacher-scholars through outstanding research, excellent education, and the effective integration of research and education within the context of the mission of their organizations.
Dr. Hu's award in the amount of $550,000 over five years will provide support for this research.
There are currently 29 Woodruff School faculty members with a CAREER Award.