Erturk Receives NSF CAREER Award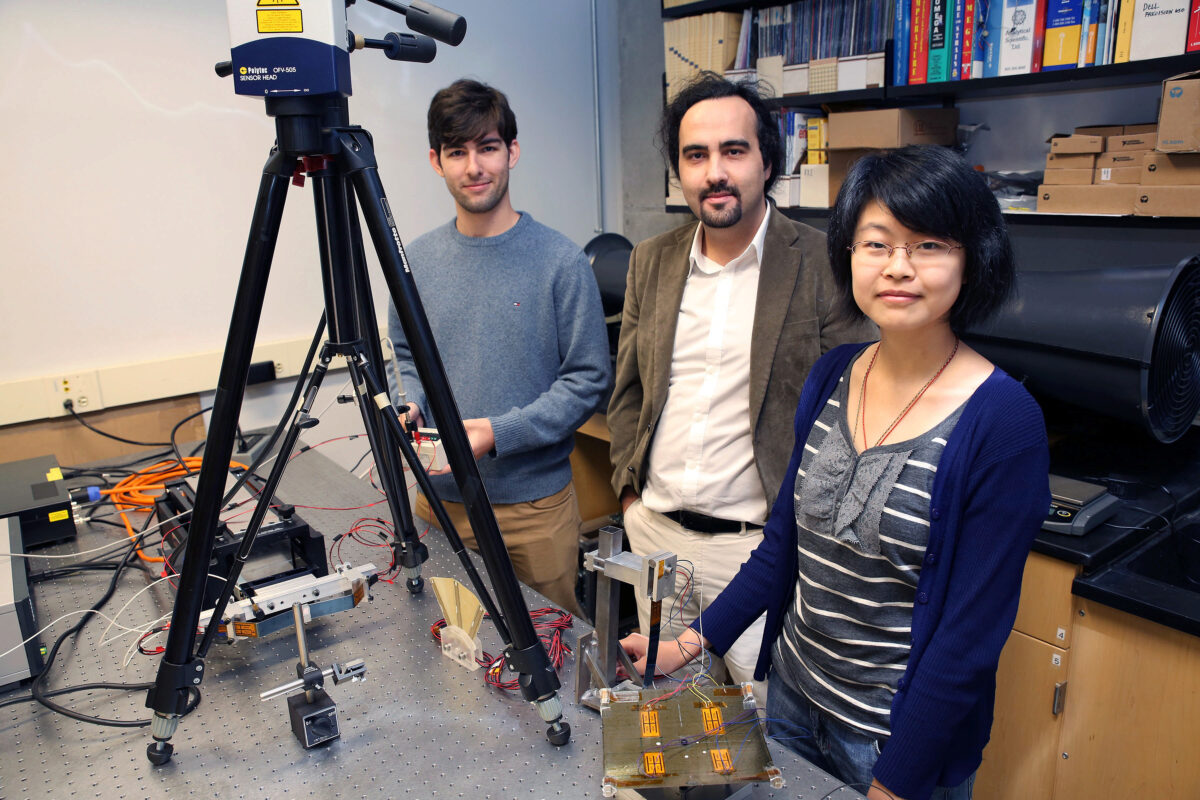 Dr. Alper Erturk, assistant professor in the George W. Woodruff School of Mechanical Engineering, has been awarded a prestigious 2013 Faculty Early Career Development (CAREER) Award from the National Science Foundation's civil, mechanical, and manufacturing innovation division for his research on the electroelastic dynamics of flexible piezoelectric composites for enhanced biomimetic locomotion and energy harvesting.
Fiber-based piezoelectric composites with interdigitated electrodes can be employed in various applications ranging from structural sensors/actuators and energy harvesters to bio-inspired aquatic and aerial vehicles, primarily due to their geometric flexibility, robustness, high energy density, and well-balanced force-deflection capabilities. Electroelastic dynamics of these multifunctional sensor-actuator-harvester platforms with non-uniform electric fields is nonlinear for a broad range of electrical and mechanical excitation levels. In addition to geometric, elastic, and electroelastic nonlinearities, significant mechanical and dielectric losses are manifested especially under high excitation levels, constituting a challenge in predictive modeling of systems built by (or involving) such flexible piezoelectric structures. The research objective of Dr. Erturk's CAREER award is to understand and leverage the electroelastic dynamics of flexible piezoelectric composites for next-generation biomimetic locomotion (as an electrical excitation problem) and energy harvesting (as a mechanical excitation problem).    
Dr. Bill Wepfer, Chair of the Woodruff School, offers his compliments on Dr. Erturk's success by stating, "Alper is very creative and curious and fearlessly goes where few folks are willing to venture and the cool thing is that he makes things happen! I am impressed with his program and the results he has obtained and look forward to his future successes."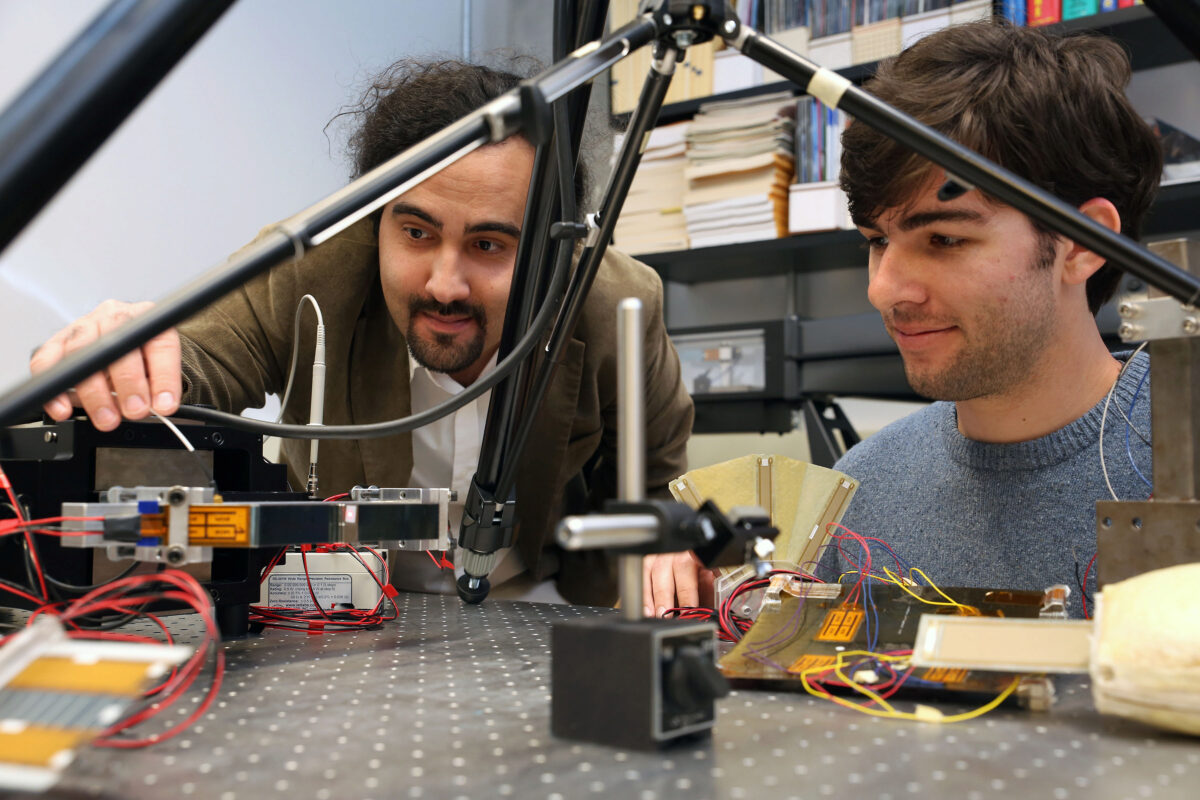 "Our research will result in a unified mathematical framework and experimental validations for complex dynamics of fiber-based piezoelectric composites for low-to-high mechanical and electrical excitation levels in the presence of two-way coupling," Dr. Erturk states. "The technical approach of my CAREER project is based on the synthesis of materially and geometrically nonlinear non-conservative electroelastic structural dynamic models with controlled experiments to understand the effects of various parameters on the coupled system dynamics. The resulting electroelastic models can be used in various applications of fiber-based piezoelectric structures, ranging from structural shape control and adaptive stiffness change to bio-inspired robotics as well as power generation from vibrations of deterministic and stochastic environments. Specifically, we will investigate an unprecedented multifunctional nonlinear dynamical system platform that combines fish-like aquatic locomotion and energy harvesting."
This project will also reach and inspire a large number of underrepresented and minority K-12 students and their teachers through a complementary and engaging educational plan, prepared in collaboration with the Center for Education Integrating Science, Mathematics, and Computing (CEISMC) at Georgia Tech. The educational and outreach activities include the hosting of Georgia Intern-Fellowship Teachers (GIFT) and high school students for research on dynamical systems involving smart structures, aquatic locomotion, and energy harvesting.
The CAREER Program offers the NSF's most prestigious awards in support of junior faculty who exemplify the role of teacher-scholars through outstanding research, excellent education, and the effective integration of research and education within the context of the mission of their organizations.
Dr. Erturk's award in the amount of $400,000 over five years will provide support for this research.
There are currently 28 Woodruff School faculty members with a CAREER Award.