A New Site for Energy-Smart Electronic Systems (ES2) Comes to Georgia Tech
Researchers from the George W. Woodruff School of Mechanical Engineers including Dr. Yogendra Joshi, Professor and John M. McKenney and Warren D. Shiver Distinguished Chair, Dr. Satish Kumar, Assistant Professor, and Dr. Minami Yoda, Professor, have successfully initiated a Site for the National Science Foundation (NSF) Industry/University Cooperative Research Center (I/UCRC) in Energy-Smart Electronic Systems (ES2).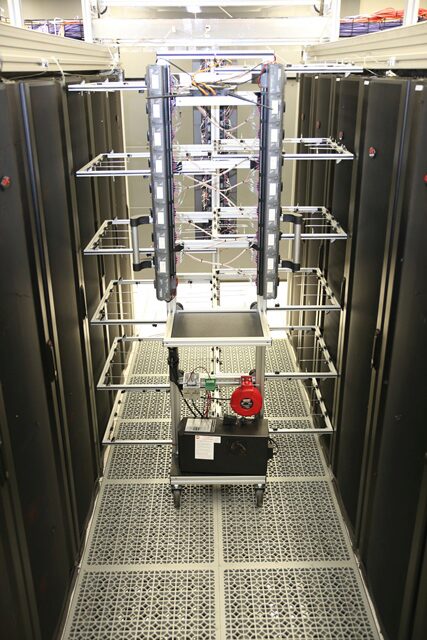 There are thousands of data centers across the United States that handle a wide spectrum of information and processing needs for the government, military, business, and industry. Data center services for entertainment, e-business, finance, cloud computing, and healthcare continue to grow at a dramatic rate, making energy optimization and thermal management a challenging task. Large data centers can consume tens of MW of electricity, with 20%-50% of this consumed by the cooling hardware.  The problem is exacerbated by the technology trends such as miniaturization of the electronics/IT equipment, resulting in high volumetric power densities. Efficiently cooling data centers, while maintaining equipment performance is one of the biggest emerging challenges faced by data center operators.
In response, the NSF I/UCRC in Energy-Smart Electronic Systems (ES2) was established as a partnership between industry and academia to develop new methods for synergistically operating electronic systems and cooling equipment, as dynamic self-sensing and self-regulating systems that are predictive, stable, and verified in real time. The center brings together computer scientists, mechanical, and electrical engineers in a multi-disciplinary team to address these issues. Georgia Tech has been involved in the NSF I/UCRC ES2 research agenda since its establishment and has now formally been designated as a Center Site.
As a new Site, Georgia Tech will collaborate with the other academic Sites including Binghamton University, University of Texas at Arlington, and Villanova University, as well as with 19 industry partners. Georgia Tech will engage its unique experimental facilities such as the Data Center Laboratory and significant research expertise in areas being pursued by ES2.
The research by Drs. Joshi, Kumar, and Yoda, along with their ES2 partners, will help to reduce energy consumption in electronic systems and contribute to the national agenda of pursuing transformative technology breakthroughs to meet our energy challenges. The new ES2 site at Georgia Tech will attract a diverse group of undergraduate and graduate students and educate the next generation of engineers and scientists who will develop new energy smart electronics systems and data centers.