Georgia Tech Auto Show Revs Up for Its 10th Year on March 30
The Georgia Tech Auto Show was founded in 2003 by Sterling Skinner, BSME '91, MSME '95, Director of Instructional Labs for the Woodruff Schoo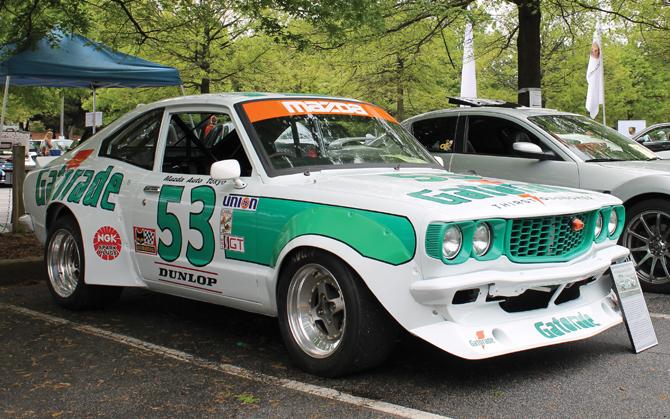 l of Mechanical Engineering. It took some pushing to get the event out of the garage, recalls David Lynn, MID '06, a former Tech professor of industrial and automotive design, and a show organizer since year one.
"Most people had no idea what a car show was, so we would patiently, enthusiastically explain to them why we wanted to have one on the Tech campus," he says. "I am not sure even half of them really grasped why we wanted to clear the cars out of a parking lot so we could fill the parking lot with cars."
But the organizers' passion was enough to get the show rolling. And every spring for a decade, remodelers, designers and all stripes of enthusiasts have gathered at Tech to show off their cars and marvel at others' handiwork.
Attendees include Tech faculty, staff and students, plus locals and out-of-town auto devotees.
"I have been to hundreds of car shows and I can honestly say I have never been to one like this," Lynn says. "It's a cross between an art gallery, a picnic and a corner gas station from the 1950s."
Specimens on display have ranged from the classic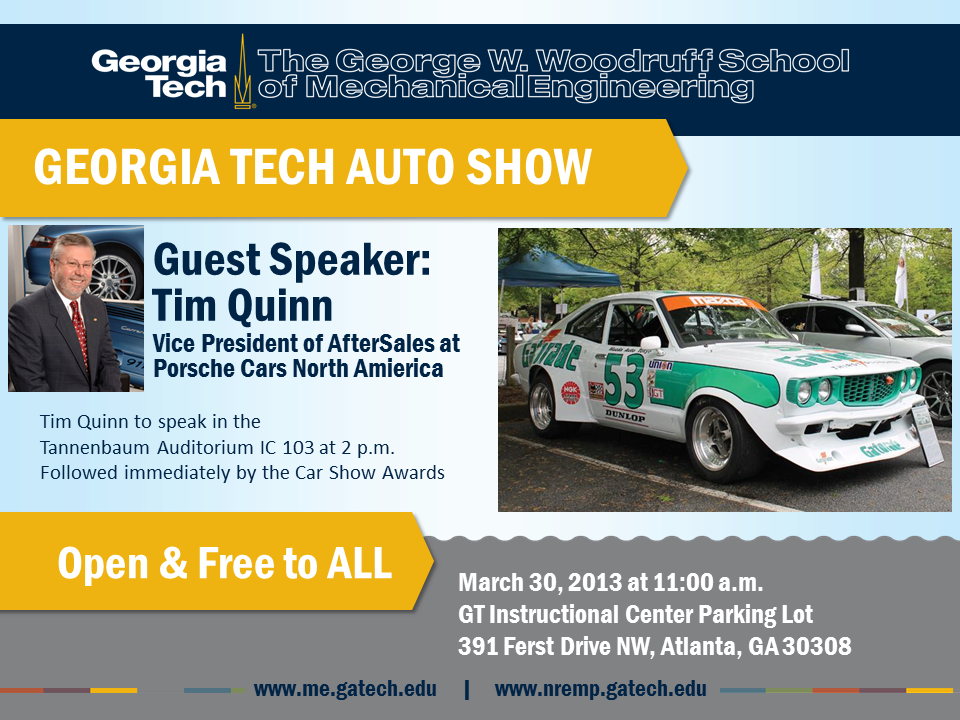 (Lynn remembers an especially stunning 1937 Cord) to the sleek and modern. "We are proud to have played host to literally millions of dollars worth of Ferraris," Lynn says before rattling off the names of other exotic cars that have made appearances over the years: a De Tomaso Mangusta, a Maserati Bora, a Mercedes 300SL, a Porsche Carrara GT.
But, he says, organizers are most interested in showcasing the cars designed, engineered or built by Tech graduates.
Each year a panel of judges doles out prizes for excellence in engineering and design, but Lynn downplays the show's competitive aspect: "If you are there primarily to win a trophy, we would probably prefer that you stay home."
"The show is really very simple: People who love cars get together to show them off and share their knowledge and passion," he says. "The show is always a success if we secure the parking lot and people show up."
Written by Rachel Maddux for the Georgia Tech Alumni Magazine
Photo by David Lynn - More photos by David Lynn of the 2012 GT Auto Show