Synthetic Cartilage Gives Arthritis Sufferers Full Range of Motion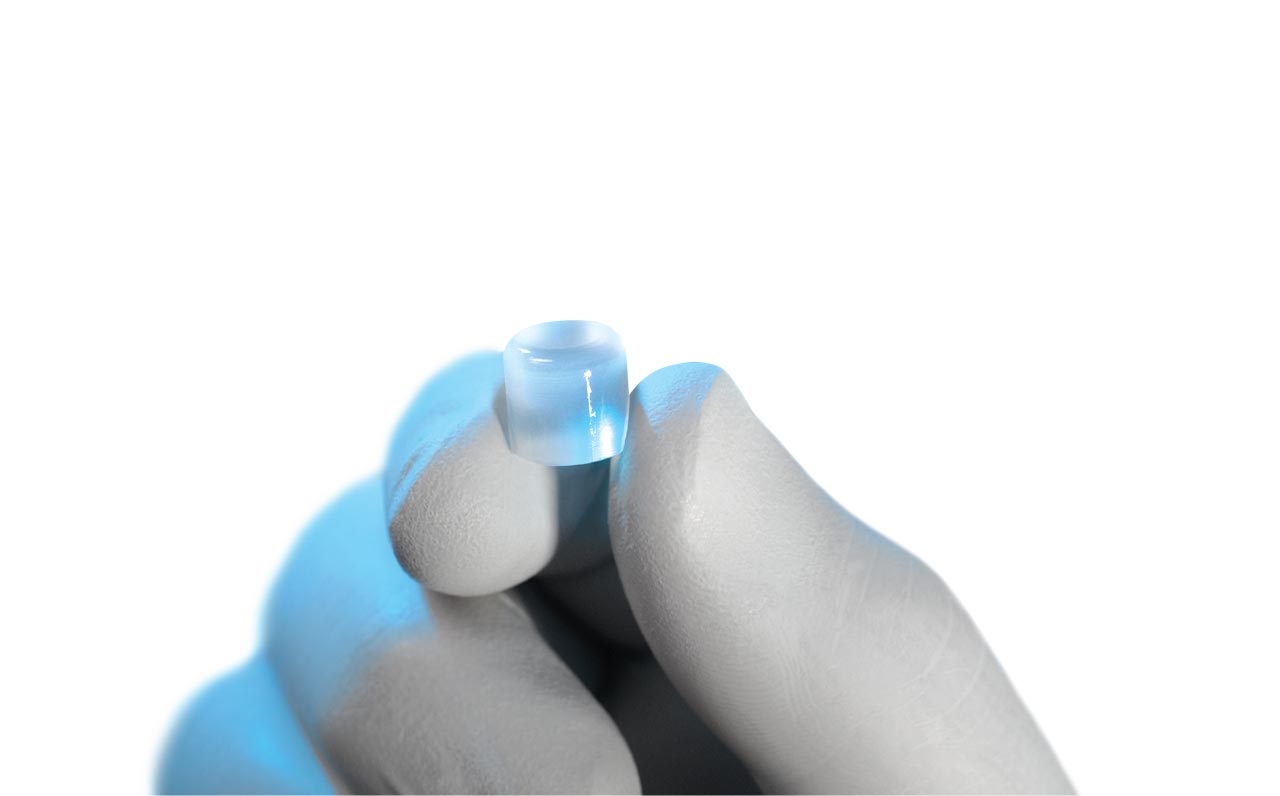 Cartiva implants, which expand inside the bones of your joints, would replace metal plates.
Innovator David Ku
Age 61
Professor of mechanical engineering and engineering entrepreneurship at Georgia Tech; surgeon
Form and function
Cartiva implants are made of polyvinyl alcohol, the main ingredient of contact lenses, and mimic natural cartilage to treat arthritis. Unlike the current standard of care—metal plates fused with joints—they allow for a full range of motion.
Origin
Research on blood flow required Ku and his students to create material for artificial blood vessels. The company they formed to further develop the material was acquired by Carticept Medical Inc. in 2008 and spun off as Cartiva Inc. in 2011.
Funding
Cartiva has raised $35 million from New Enterprise Associates, Windham Venture Partners, and private investors.
Open
After opening a patient's joint to be treated, an orthopedic surgeon bores a hole in one of the bones of the joint.
Plant
The surgeon inserts a compressed Cartiva implant into the hole, where it expands to remain firmly in place without fasteners.
Market
U.S.-based orthopedic surgeons can use a $4,500 kit from Cartiva to treat arthritis in the big toe. The kit includes a ⅓-inch implant, a drill, and tools for compressing and inserting the implant.
Next Steps
"It's certainly transformative," says Judy Baumhauer, an orthopedics professor at the University of Rochester Medical Center. "With this advance, we have an implant that doesn't wear out or cause more troubles." Cartiva Chief Executive Officer Tim Patrick says the company is seeking Food and Drug Administration approval to implant the cartilage in thumbs, and Ku is working on other applications for his implants, including as replacement blood vessel valves.