Herrin Receives Phase I Clinical Trial Funding for Prosthetics Advances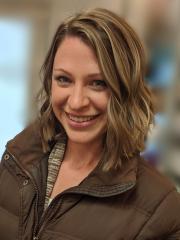 Kinsey Herrin, a senior clinical research scientist in the George W. Woodruff School of Mechanical Engineering, has garnered her first major grant award through the DoD's CDMRP OPORP program. This $350K award will fund a Phase I clinical trial with above knee amputees with microprocessor knee technology, including technology from the Exoskeleton and Prosthetic Intelligent Controls (EPIC) Lab at the Georgia Institute of Technology. 
The EPIC lab, under the leadership of Assitant Professor Aaron Young, has successful ongoing orthotics projects for powered knee/ankle prosthesis with Shriners Hospitals for Children®. Young noted that Herrin drafted the grant application and justifications and is the lead clinician on the grant, "…a great accomplishment for her first year as a research scientist. This would not have been possible without her support and involvement."
The Exoskeleton and Prosthetic Intelligent Controls (EPIC) Lab at Georgia Tech is devoted to the design and improvement of powered orthotic and prosthetic control systems. The EPIC lab capabilities include the ability to characterize robotic devices and controller implementation from the ground up, starting at fabrication and bench-top testing, to controller optimization, and measuring the effects on human performance outcomes.
The goal of the CDMRP OPORP is to improve understanding and advance the implementation of the most effective prescriptions for prosthetic and orthotic devices, treatment, rehabilitation, and secondary health effect prevention options for patients, clinicians, other caregivers, and policymakers.